Pasco, WA Baby Photographer :: 6 Months
6 Months old is the perfect time for more photos of your darling baby.
Personally speaking, my own Son gained 12 pounds and grew 8 inches in his first six months.  That is a LOT of changing right there!!  Not only are they changing and growing physically, they are starting to showcase their personalities and new talents!  Smiles, coos, superb tummy time, a little bit of sitting, grabbing toes, the list goes on!
Whether you want to schedule a full family session or just a mini-milestone session, as Jenna the owner of Swanky Babies in Kennewick did, get your little one in front of the camera!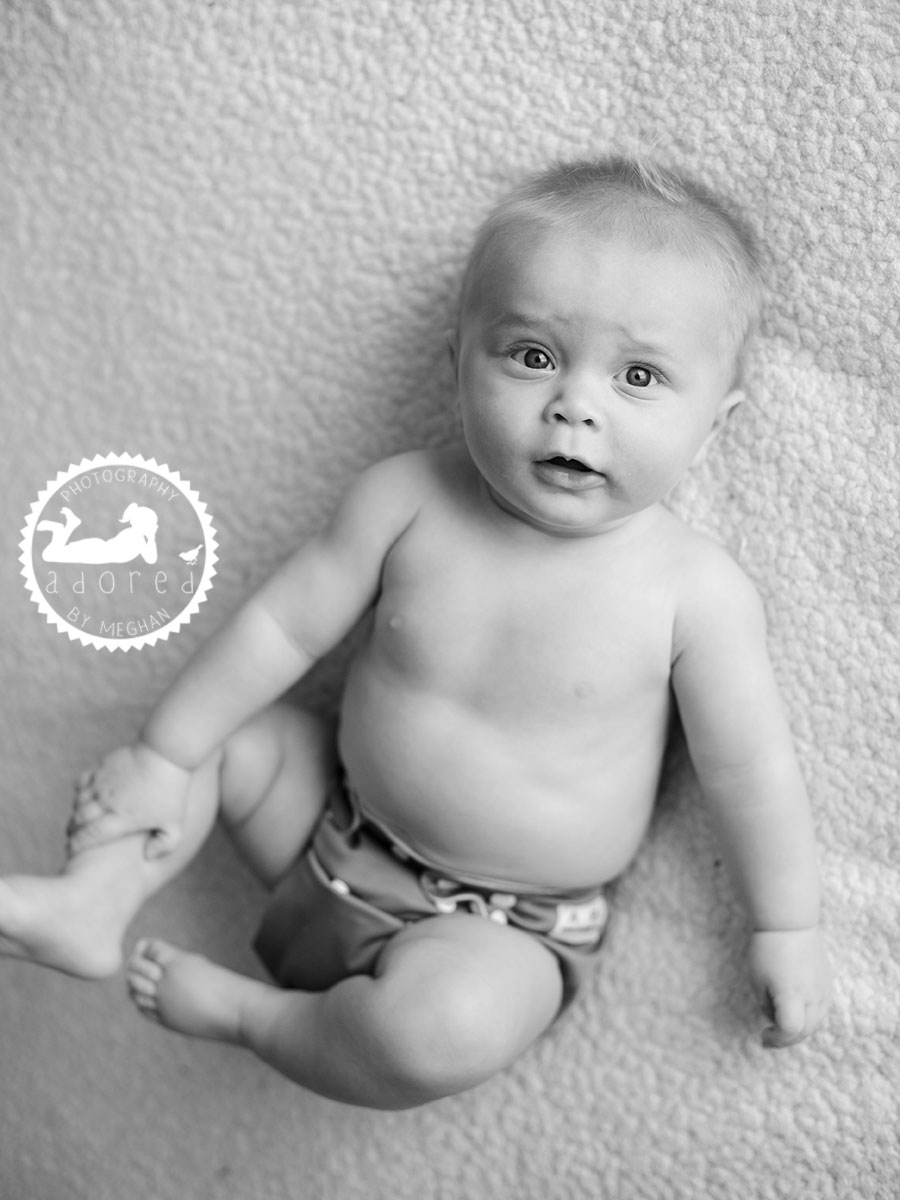 I absolutely love this 'behind the scenes' image of the two of them!!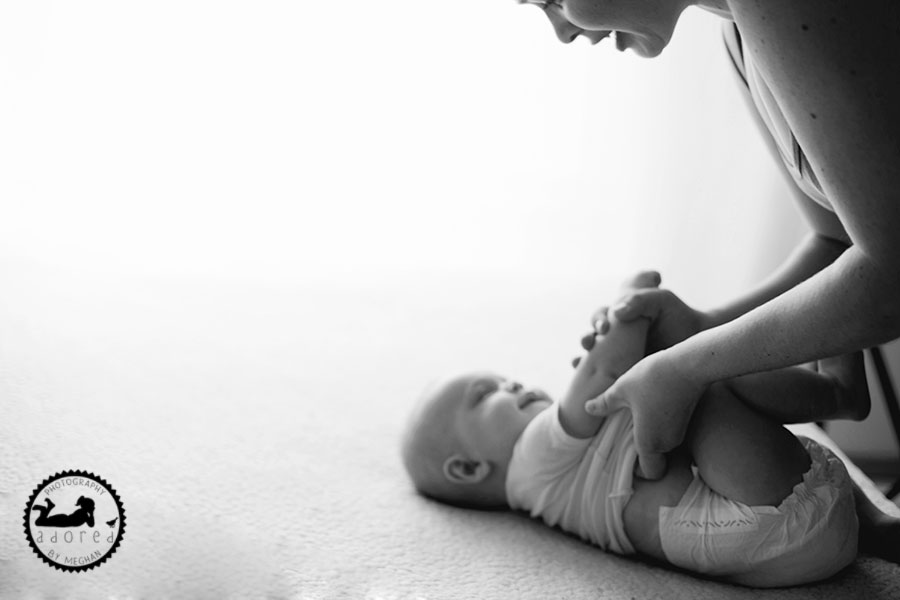 Mom wanted to be sure I captured some detail images, so here are some adorable little hands 🙂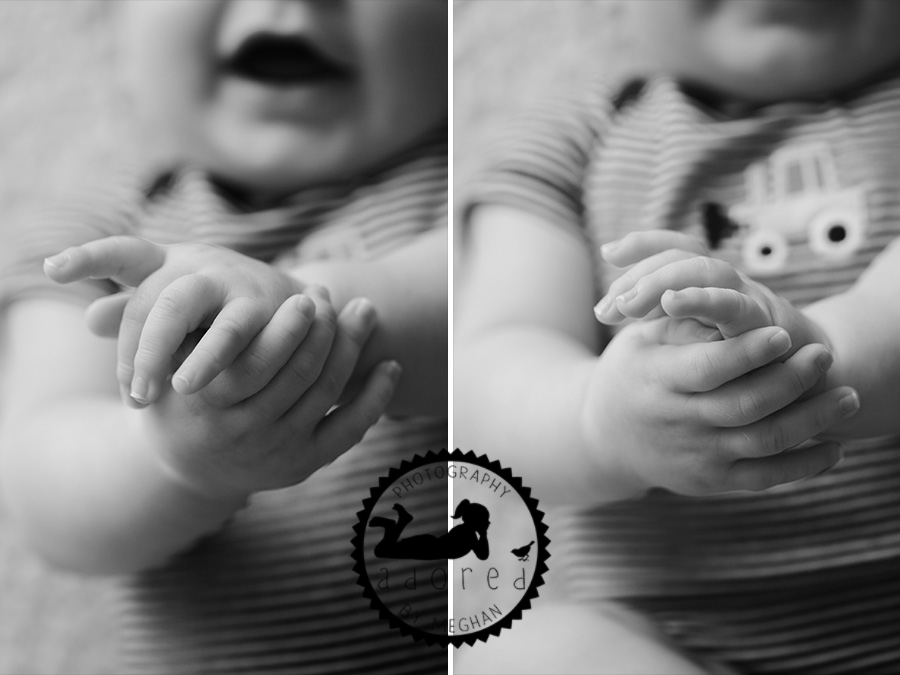 We also had to get an image of Dean with his super cute stuffed fox.  She'll need to do it again for birthday photos, as he also had a photo with it at his newborn session.