Kennewick Baby Photographer :: Celebrating ONE!
One whole year.  That's something to celebrate!  First birthday sessions are some of my favorites to photograph.  Babies are learning a lot of new things at one.  Sessions are extra fun when I've been able to photograph them multiple times up until their first birthday.  If you've been a regular visitor to my blog, you'll probably recognize this little man as the son of my hair lady!  I've photographed him as a newborn and at around 6 months old.
And just like that, he's gone from an adorable squish of bliss, to a super smiley sitter, to a walking, mouth FULL of teeth, handsome little toddler!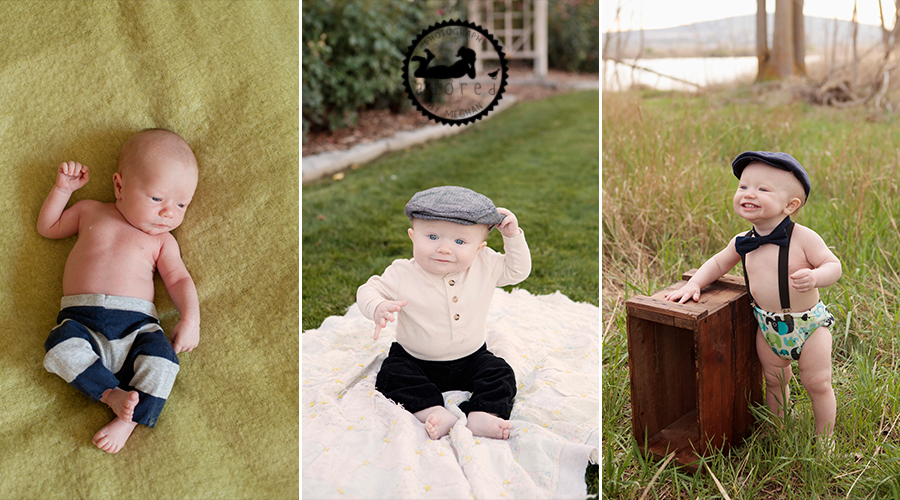 For his birthday session, Mom wanted to take on a more vintage feel, so she whipped up his adorable outfit: suspenders, bow tie and newsboy cap, and paired them with his adorable cloth diaper, and voila!  Handsome boy!  We brought out the antique crib and aged wooden box, and then got a photo with his 12 month stats.
And because the weather was a bit unpredictable in March, we actually started off with these, which are some of my favorite photos EVER to date!!
I am so happy Mom wanted these photos, and I loved how the turned out!