Newest Baby Sister :: West Richland, WA Family Photographer
Family, Littles, Newborn, Toddlers
Baby Sister : Girl #4!
This family keeps a steady supply of beautiful girls coming my way!  This was our first session in their home, which is probably the easiest when you have three big sisters (who aren't very BIG) so they can hang at home and be comfy!
Okay, these sister shots….. A MIRACLE!!  No Photoshop magic needed here!
We were outside for less than 10 minutes I'm pretty sure, and we walked away with a few priceless images of these four girls.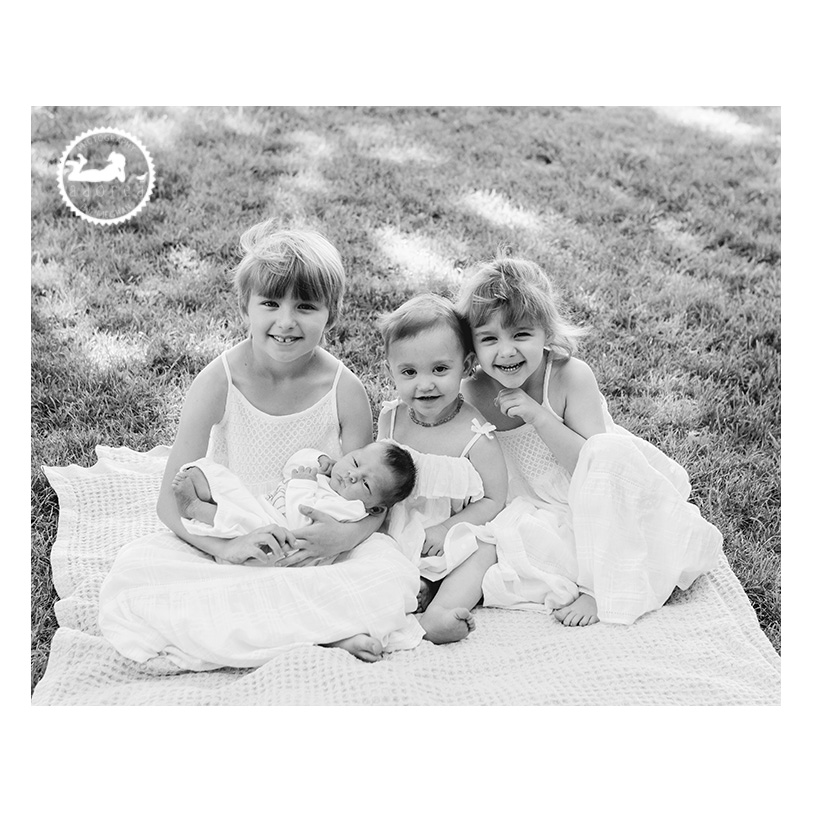 Adorable, glittery gown from Swanky Babies in Pasco, WA.
Everyone in their family has a "J" name 🙂