Perhaps you're like me and ready to burn the house down rather than clean up onemorefreakingmess of your kids'?  I can't be the only one, right….  Well this year for Easter, we went about things a bit different.  I will mention, we're not really religious people, so we don't do church, and I'm NOT at all a fan of large group egg 'hunts' where the eggs are just lain all over a grassy area.
So our Easter started out with this post:  notice anything odd about those Easter  baskets?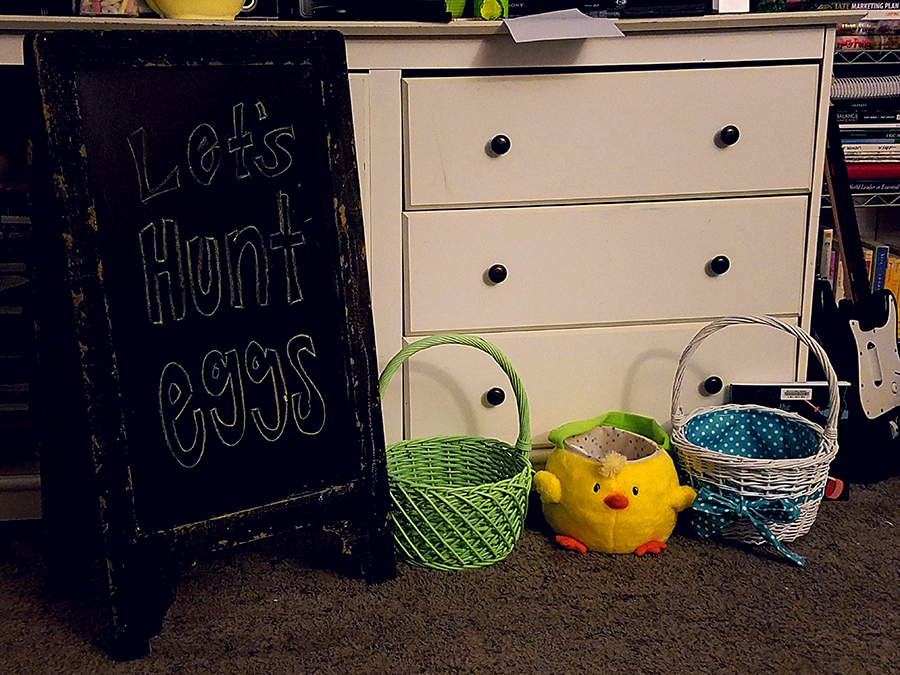 I bet if you pop back on Facebook, on the evening of April 15th, you'll see a barrage of 'the bunny has been here' photos.  amiwrong  Doesn't that sound a lot like the Eve of Christmas posts around Instagram and Facebook??  I've been doing this parent thing for almost 11 years, so I've gone through quite a few holidays with kids.  So far, those sweet little baskets have been full of toys and movies and other items I thought I needed to gift my kids because it was a special occasion.
Over the past year (or more, I don't really have a definitive timeline here), I've gone through a mindset shift.  I am become less about 'things'.  My house is full of THINGS.  THINGS I have to pick up on the daily, whether they were played with for two seconds or two hours.  THINGS that are cluttering up my kitchen table, and my countertops, and my closets.  THINGS that I have no idea why I'm freaking holding on to them still!!
WHY?  I don't really know. Maybe it's the mentality that "I won't be able to afford to buy a new one of these if I get rid of it and need it in a year or two."  Maybe it's the social media bombardment that Susie and Billy are getting this, that and the other thing, and I don't want my kids to feel like they're not as awesome because I'm not getting them anything.  Maybe it's that our current consumer state is BUY BUY BUY.  Maybe I'm just moving through this thing called Parenting and I have no idea what in the Freaking A I'm doing.
So what can I do?
-I can stop buying things without intention.  That's really a pretty easy step for me, I'm sort of a green personality and don't make hasty decisions 🙂
-I can ask family members to hold back gifting objects for gifts.  This is easier said than done, but it can be done!
-I can start purging.  Clutter in my home = clutter in our heads, which often leads to discord in our functioning family.
-I can be surround myself with moms of a common mindset.  I'm in a group on Facebook of local to me moms called the Minimalists Mamas.
-I can allow myself to be okay with doing away with extravagant gifting.
-I can gift 'experiences' instead of THINGS
So that's what I chose to do for Easter this year.  I made it an experience, outside of our regular backyard egg hunt.  And you know what, it was SO much fun, and hopefully a memory my kids won't forget.
Do you see these faces below.  These were incredibly SAD faces after they had searched the back and front yard for our dyed Easter eggs and found none.  Change can often feel sad, but it's usually worth it to travel through that sadness.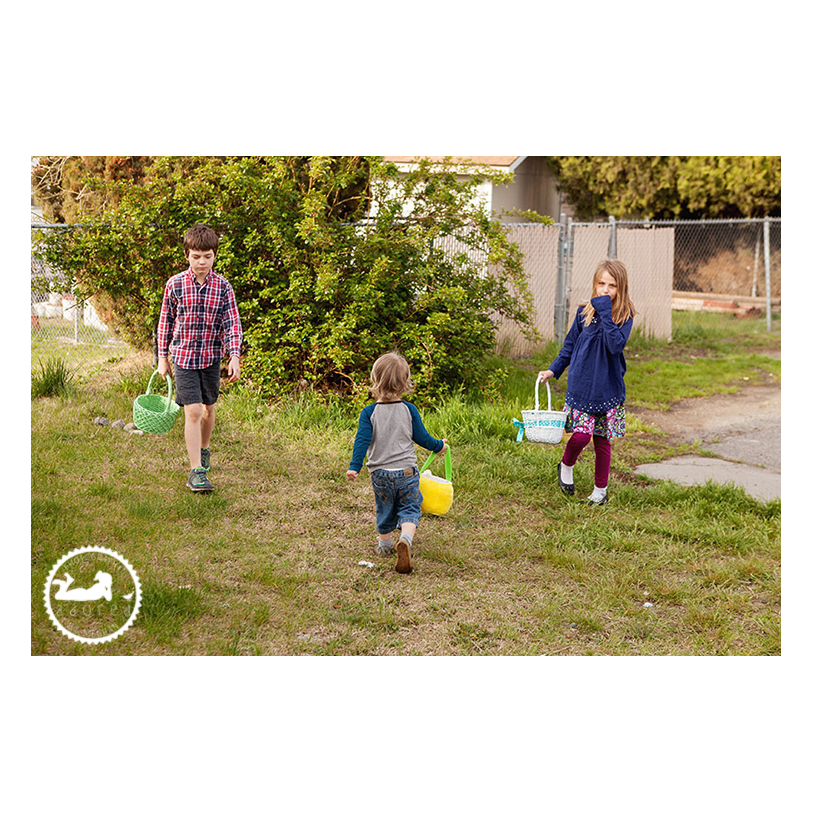 After not finding any of the eggs, I sat them down for my 'surprise'.  I had already told them they weren't getting anything in their baskets this year (I do that, not the Easter bunny).  My Daughter was very sad at first, but it was shortly lived.  So we sat down and I pulled out the first egg with the first clue in our town-wide Easter egg scavenger hunt!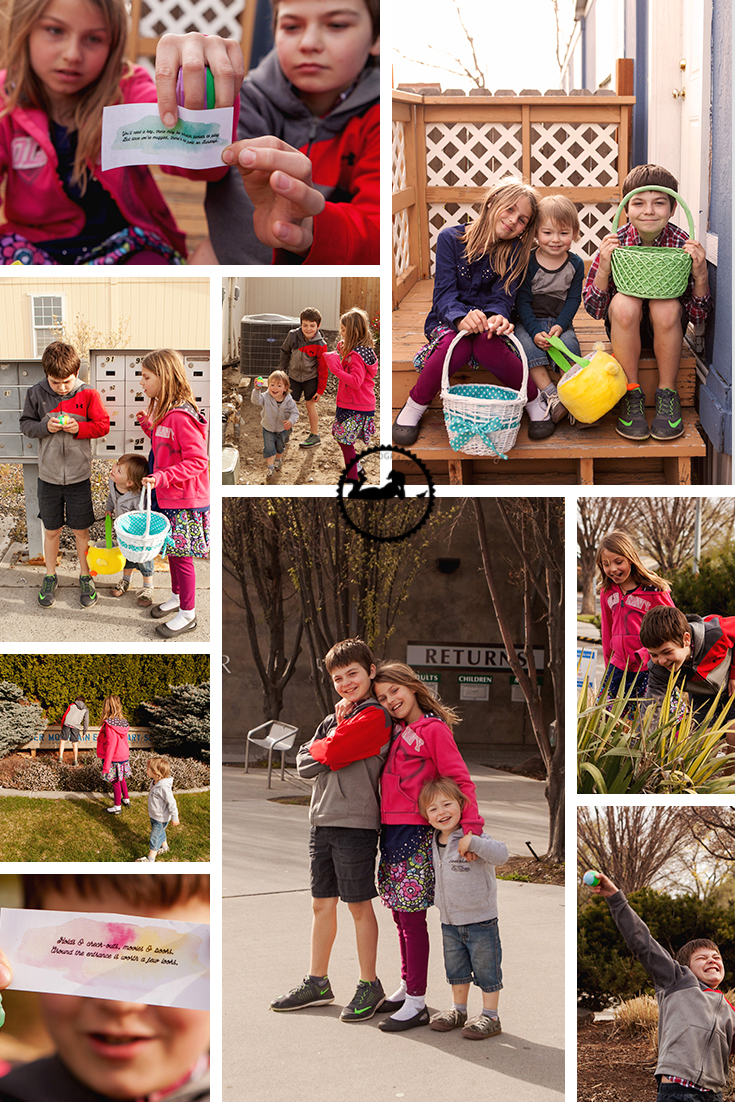 I wanted the eggs to be in locations that were important to our family.  I only did a handful, because 1. I didn't want it to drag on if they weren't having fun, and 2. I didn't want to be driving around for hours (this year!) 🙂
These were the clues hidden in our eggs this year
-You'll need a key, there may be scratch tickets to play But since we're muggles, there's no post on Sundays.
-Lining up with the kids, to & from school with a jump, skip & hop, A short ways away, you'll find the next stop.
-You go here to learn, five days a week By the sign, go ahead… take a peek!
-Holds & check-outs, movies & books. Around the entrance is worth a few looks.
-Final stop is next, no Skyping here. Just be sure to wear your hard hat and have no fear!
The final stop took us to Grandma's house, where the Easter bunny had hidden our eggs.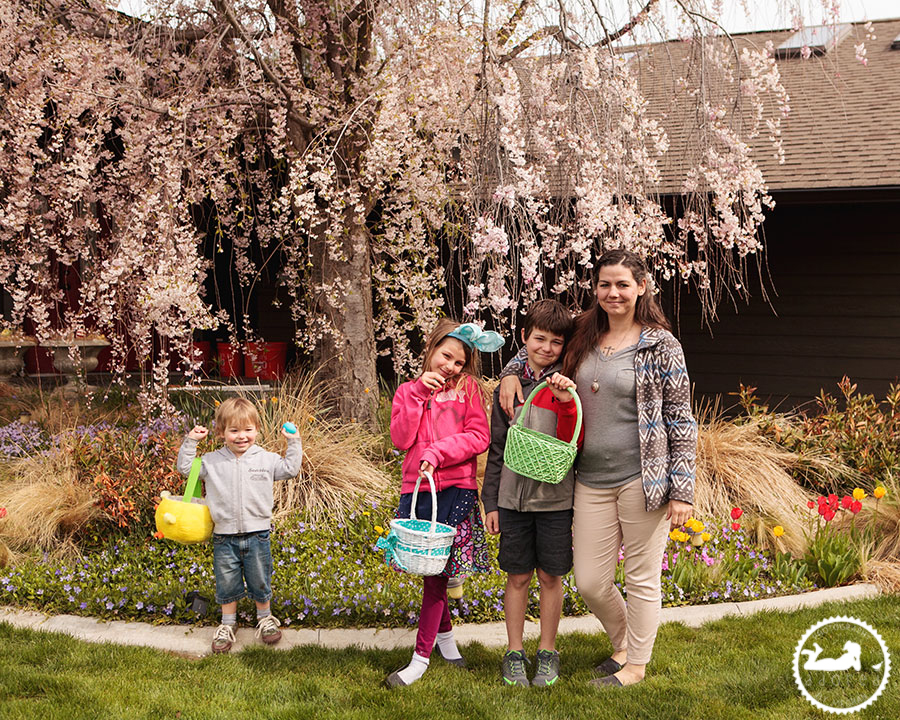 So from sad faces to my oldest Son telling me that that was a great Easter surprise, we did alright when we switched things up this year for our minimalist Easter.