Have a Healthy Back to School
Essential Oils, Journey to Wellness, Personal
I hope your Summer was super fantastic and you were able to get out there and make some memories!
The time has come where we are sending our kids back to school, which means allthegerms. And because I know that it's easier for our bodies to fight off germs when we're already strong, we reach for our Young Living products daily!
Here are some of our most used products when it comes to sending my kids back to school: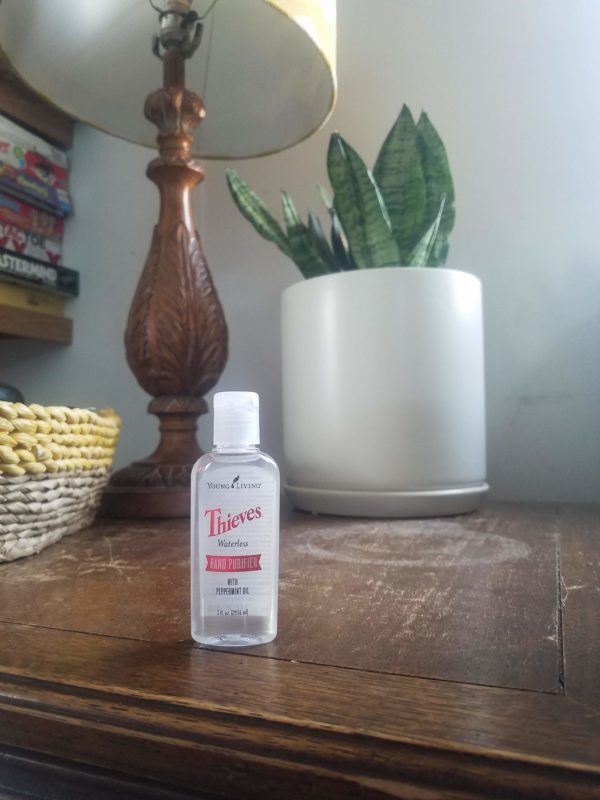 Always in my purse, and now always in my kids' backpacks, we often use the Thieves hand purifier. You can purchase this in singles, sets of 3, or a bigger 7.6 oz bottle with a pump top. (tip for the pump top, put a rubberband around it so you only get a small pump, so you're not wasting it)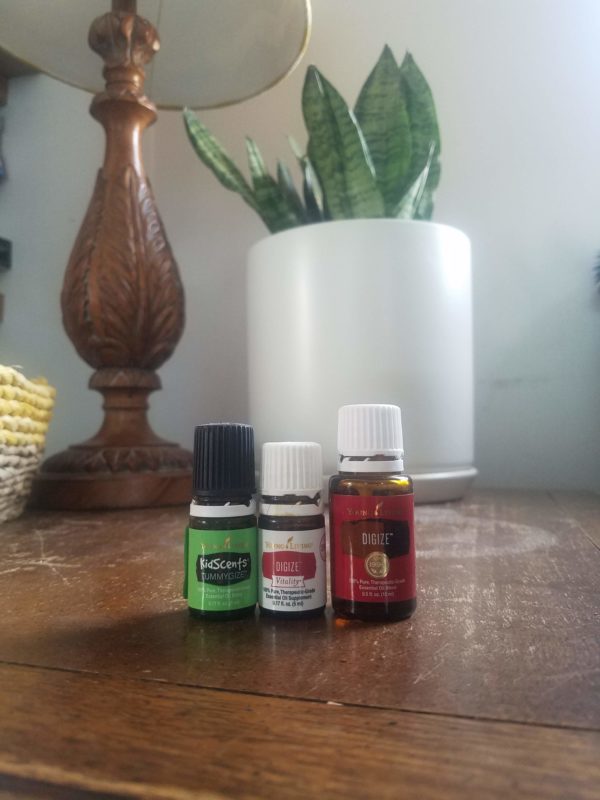 Transitioning into a new routine sometimes takes a toll on the stomach, not to mention being in a new place for several hours. Also, school food. Help the tummies in your home with DiGize (comes in the Premium Starter Kit, but probably not going to be your favorite smelling oil!) or TummyGize, which you can pop a roller on and kids can roll on as it's already diluted for kids 2-12! Before we got TummyGize, we did a roller bottle of DiGize and Peppermint and grapeseed oil for topical use around the belly button.
Some kids have no problem getting to sleep at night after the first week or so of school, especially our younger kids. That's one of my kids all the time, she's passed out within 5 minutes. My oldest needs more help, so we have oils in the diffuser at night that are calm and restful. However, sometimes he needs the 'clean' scent to help clean out his mind, as it's racing a mile a minute. Our go-to oils for the diffuser are Cedarwood and Lavender (Lavender also comes in the Premium Starter Kit), just 2-3 drops of each.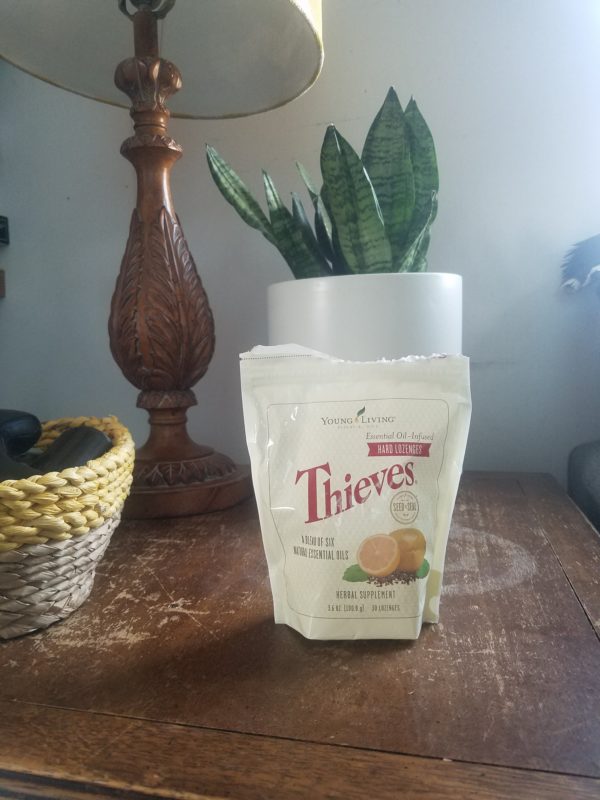 These.
Are.
The.
BOMB!!!
The Thieves hard lozenges are amazing! Not only do they soothe your throat when you need it, they give you an extra boost of Thieves! Generally, when we need to use them, we might use 2 or 3 and then not need to use them anymore, so they last quite a long time!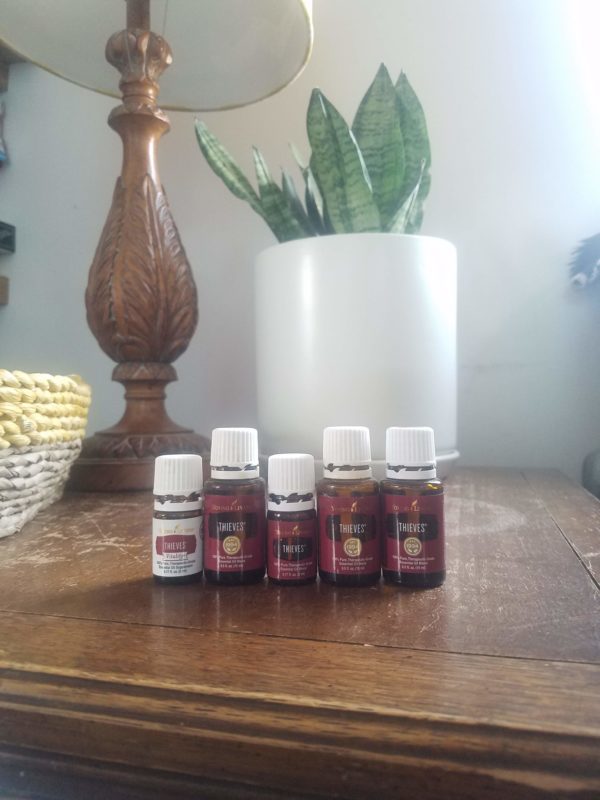 allthegerms means allthethieves
If you're running low on Thieves (which also comes in the Premium Starter Kit), time to grab a big bottle.
We use Thieves by…
-in the diffuser often. This way, the entire family benefits from the small use. Not to mention it helps the home smell nice and Fall-ish!
-in our immunity roller bottle. We like to pair it with Lemon, Frankincense, Oregano, Purification…. basically whatever I have on hand that my reference guide has listed for immune support.
-in my tea over the Winter. I will do a small spoon of honey with a drop of Thieves and a drop of Lemon (also in the PSK) with hot water. Or, I'll put a couple drops in a vegetable capsule, sometimes with Oregano, with grapeseed oil and take it when I need the EXTRA immune support.
---
These are just the most common products we reach for when it comes to back to school.  To learn more about your Young Living journey, check out my Journey to Wellness page.
Want to learn more?  Feel free to join our Facebook group!
Ready to grab a premium starter kit of your own?  Pop on over here to set up your Young Living membership and order your preferred kit!
Questions about what a Young Living membership entails?  Either shoot me an email via the Book Meghan tab above, or join the Facebook group and ask there!