This week's What to Wear Wednesday features black and grays!
If you follow me on Facebook, I often mention babywearing.  I wear my youngest (15 months) on a regular basis.  I was gifted a year subscription to the local babywearing lending library from our local BWI Chapter (awesome, you should check it out!).  I have gotten to try out a handful of fabulous carriers from the lending library.  I own an ergo, a DIY size 5(ish) wrap, a DIY size 4(ish) wrap, and a DIY size 3(ish)/ring sling.  I have also been a part of a couple traveling wrap groups (where you pass them around to a couple people to break them in easier).
On Facebook, I am in the PinkNova Society, their chatter group.  They are often looking for testers for their gorgeous wraps, and I try all the time!

 I was lucky to be picked for this round of testers!!  I believe I was the second tester for this wrap, and when I opened it up, it was so soft already!  It is a cotton/linen blend.  Not too thick and not too thin.  It was fabulously airy, yet it did not feel thin like you would think it would feel, for being so breathable.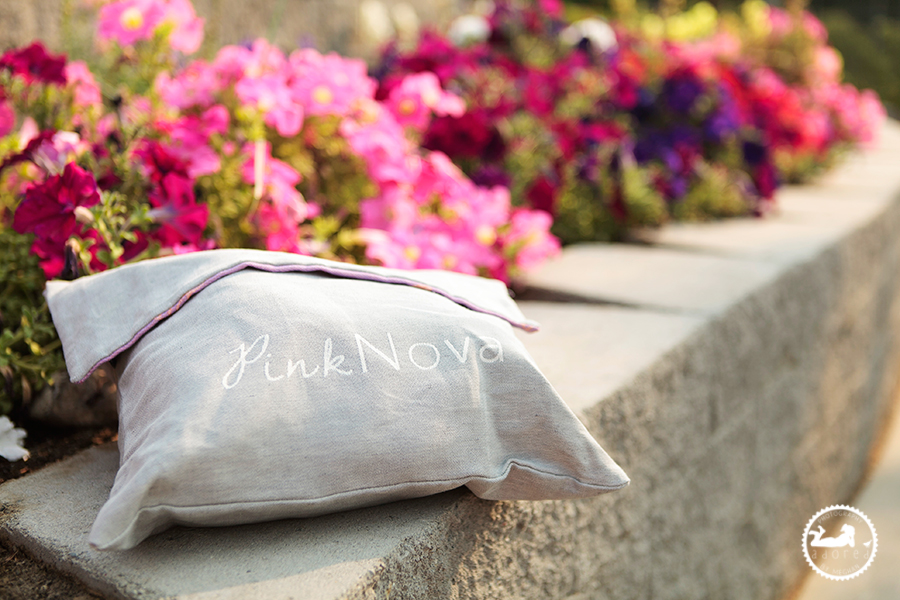 This wrap has two gorgeous sides.  The 'right' side of the fabric is a beautiful purple hue with bright orange clovers.  I will be honest and I thought the colors would not be us.  However I'm delighted to say that they totally were

 The 'wrong' side is a beautiful, subdued alternate of off-white adorned with purple clovers.  A little less girly for wearing the boys, not that it matters to us!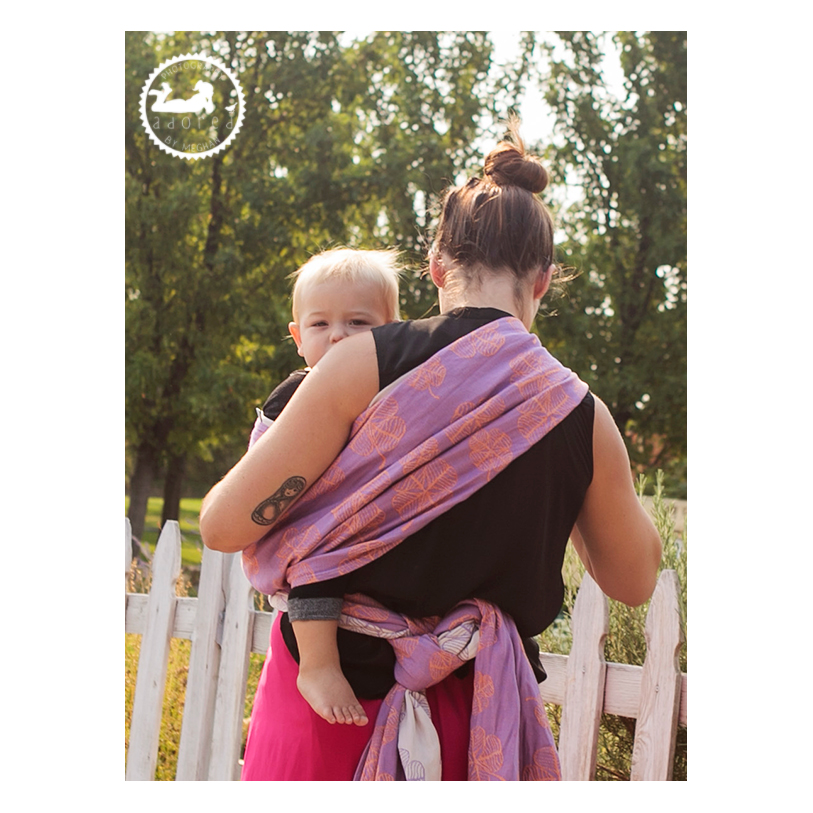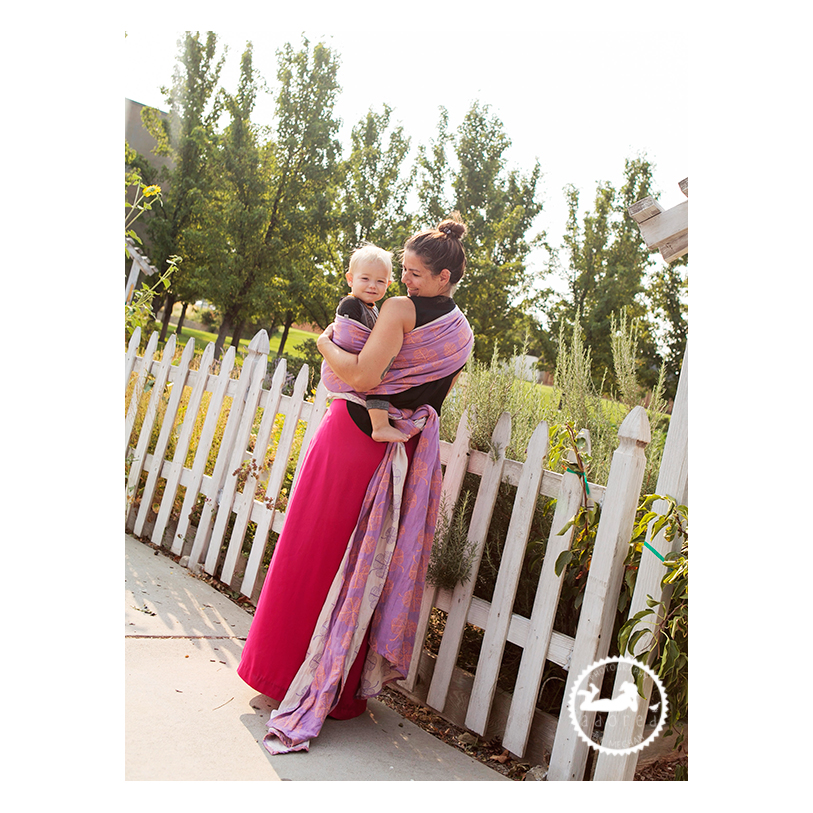 This wrap wraps so easily!  The soft, cushy-ness makes the passes very easy.  Yet also, this wrap is solid.  Once you have your pass secure, it isn't going anywhere.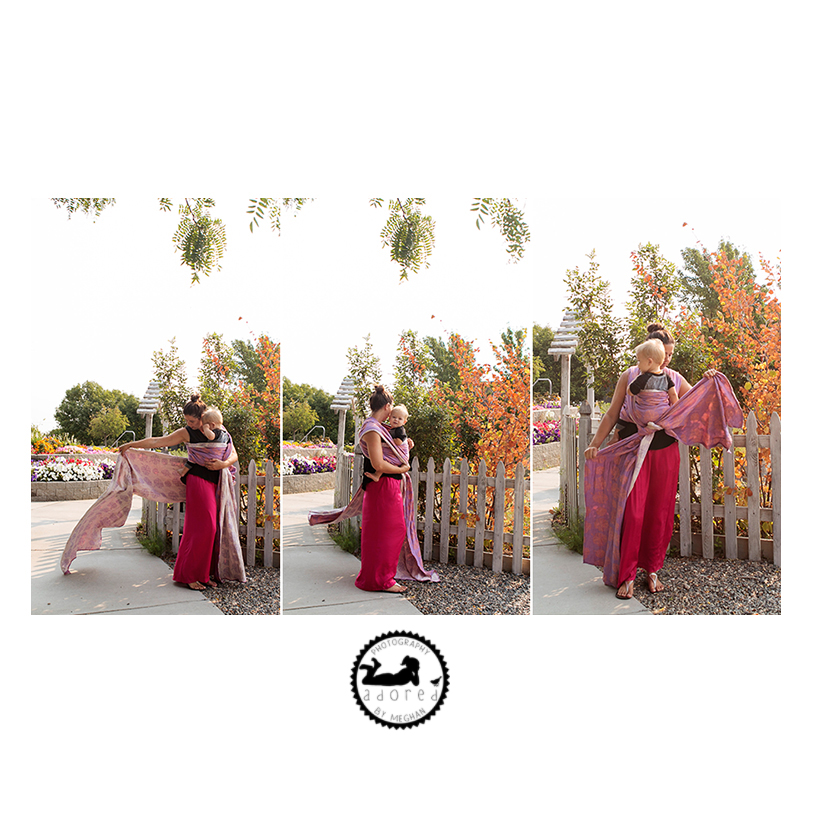 LOVE this photo!!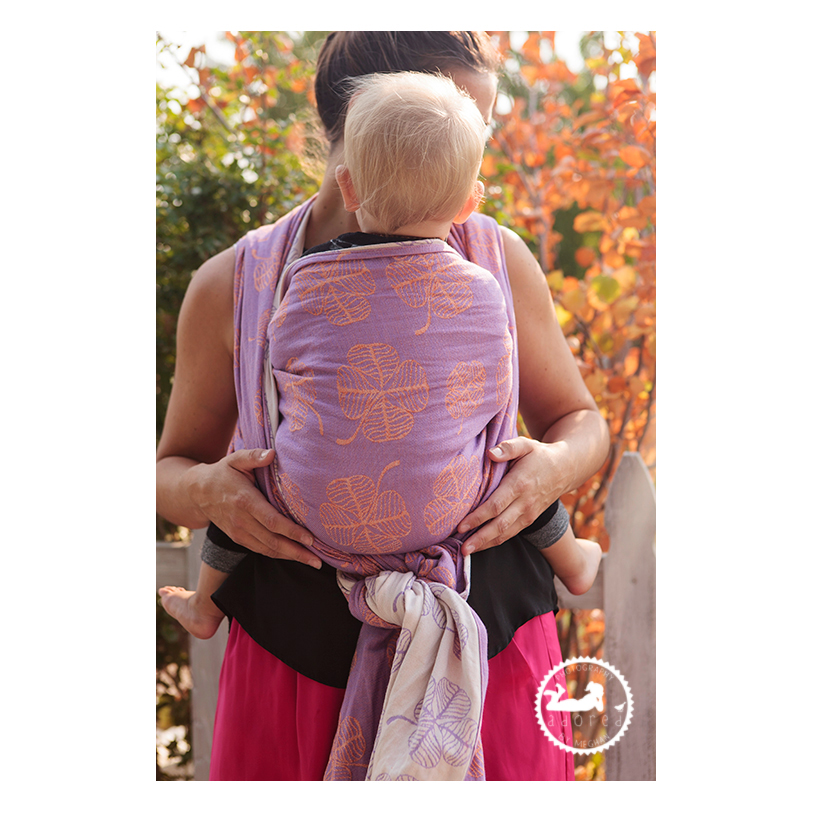 Think your baby won't want to be wrapped?  Just try it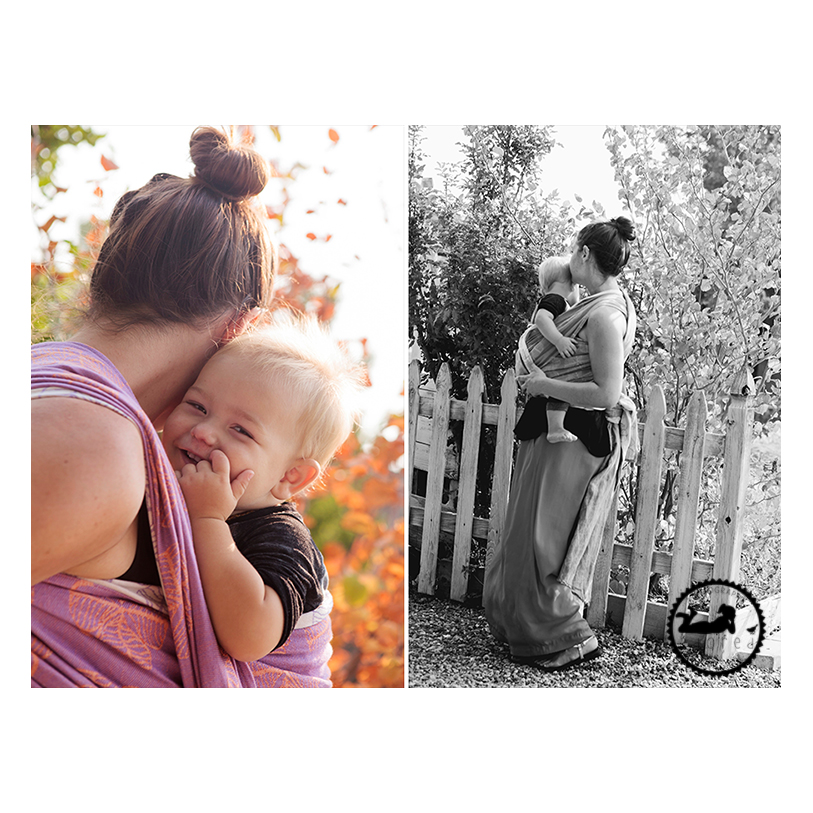 Fun GIF I made to kind of show how to get my baby on my back.  I have practiced, practiced, practiced.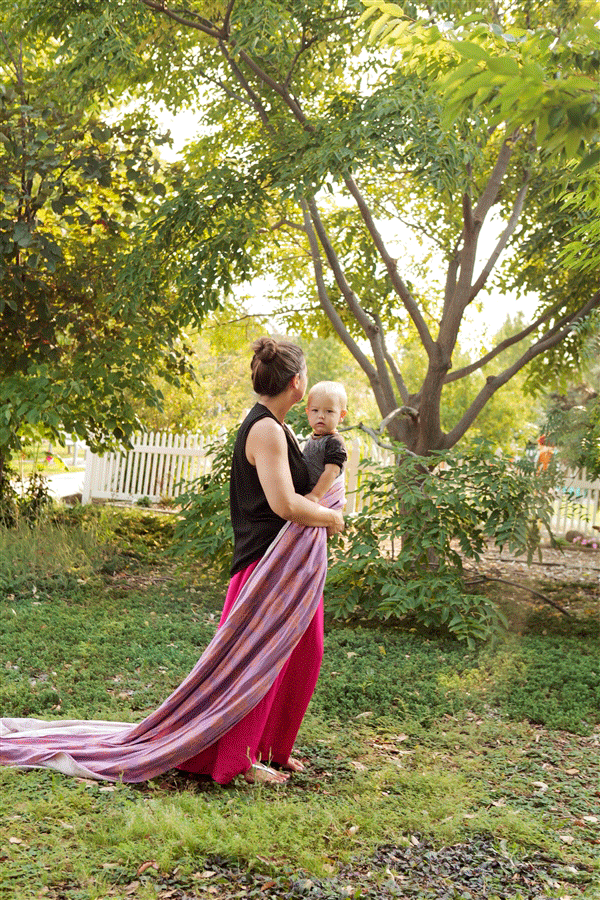 Thank you to my Son and Daughter who took all these photos for me at the Demonstration Gardens behind the Kennewick Library.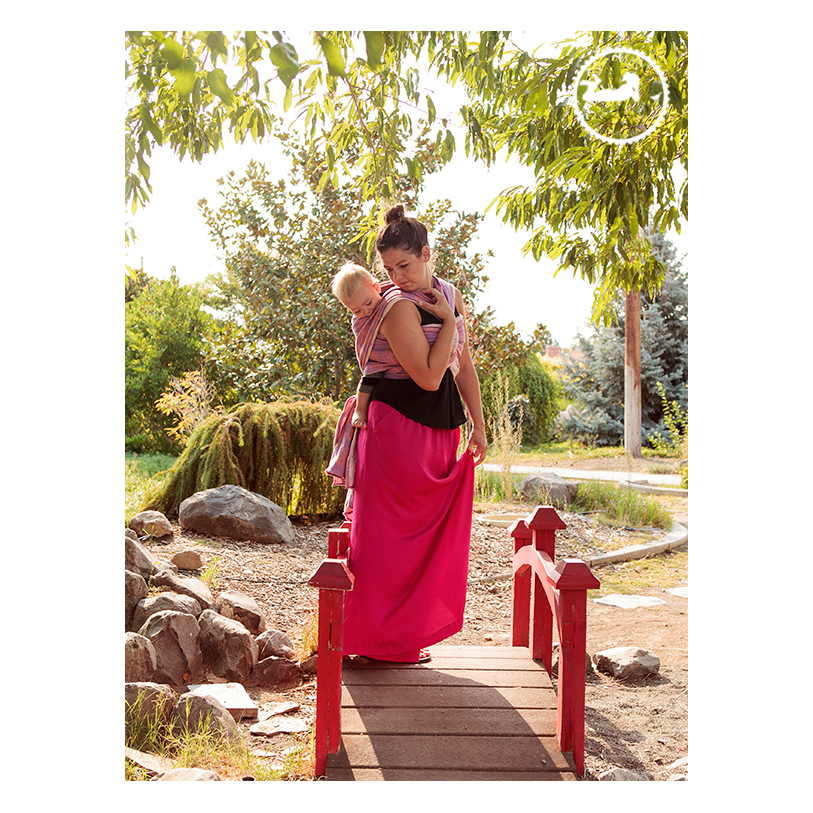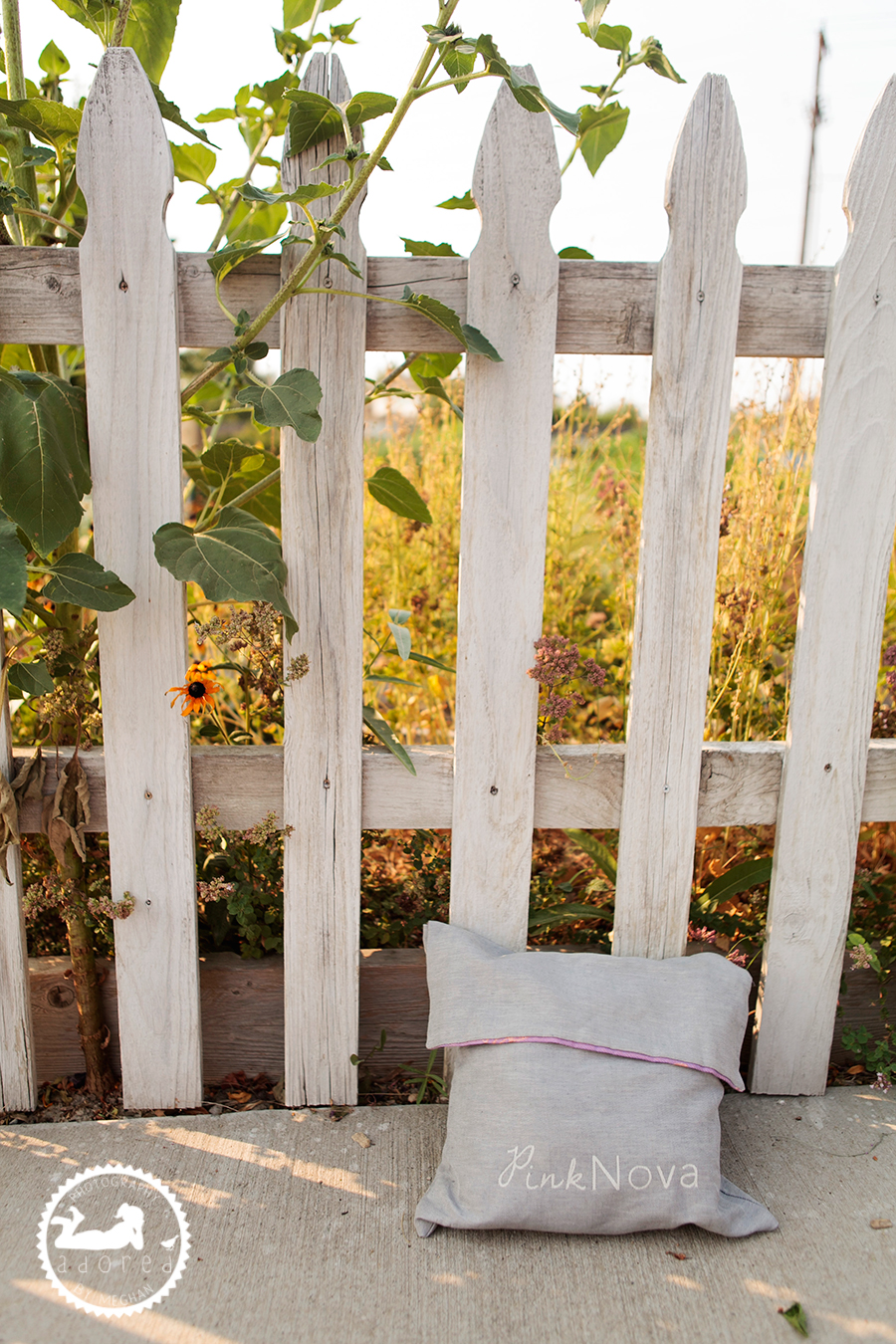 If you are a wrap company looking for testers, please consider us!
Grocery shopping: 5/5
Prep: 5/5
Time: 4/5
Taste: 5/5
So this was deeeeelicious!!!  We had turkey up in the freezer from last Thanksgiving, so I wanted to find a recipe that would be full of flavor so the 'frozen turkey' wasn't so bland.  Hit the nail on the head with this recipe.  I took to Google and found this recipe on Allrecipes.com.  A handful of veggies from the store, the leftover turkey, some chicken bouillon and some store bought pie crust!

Chop up some onions, celery, and carrots.  By the way, DELICIOUS are these colorful organic carrots!!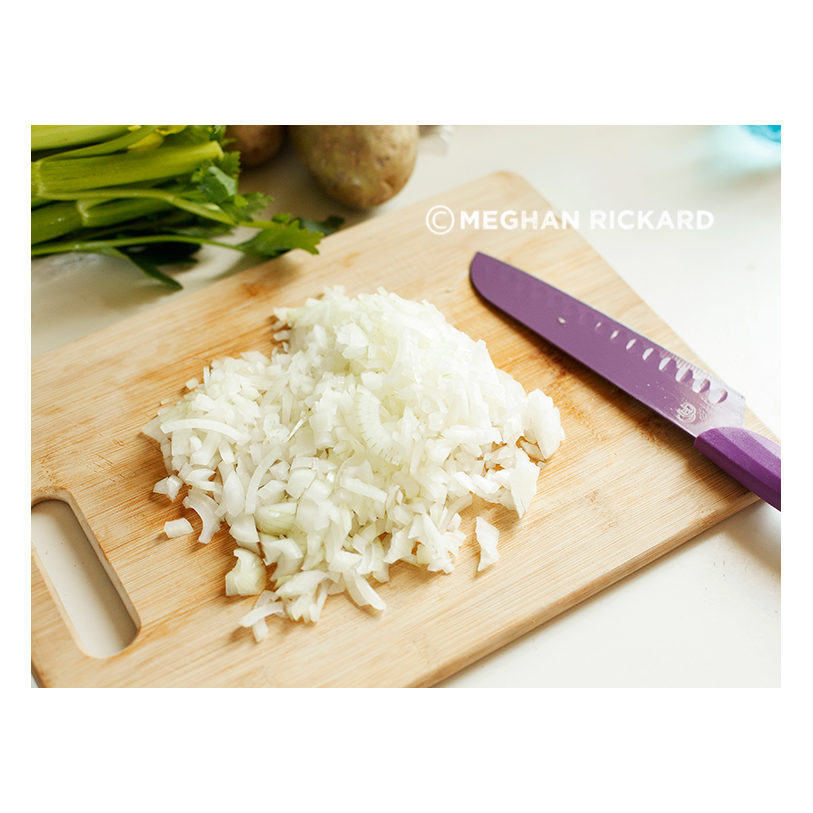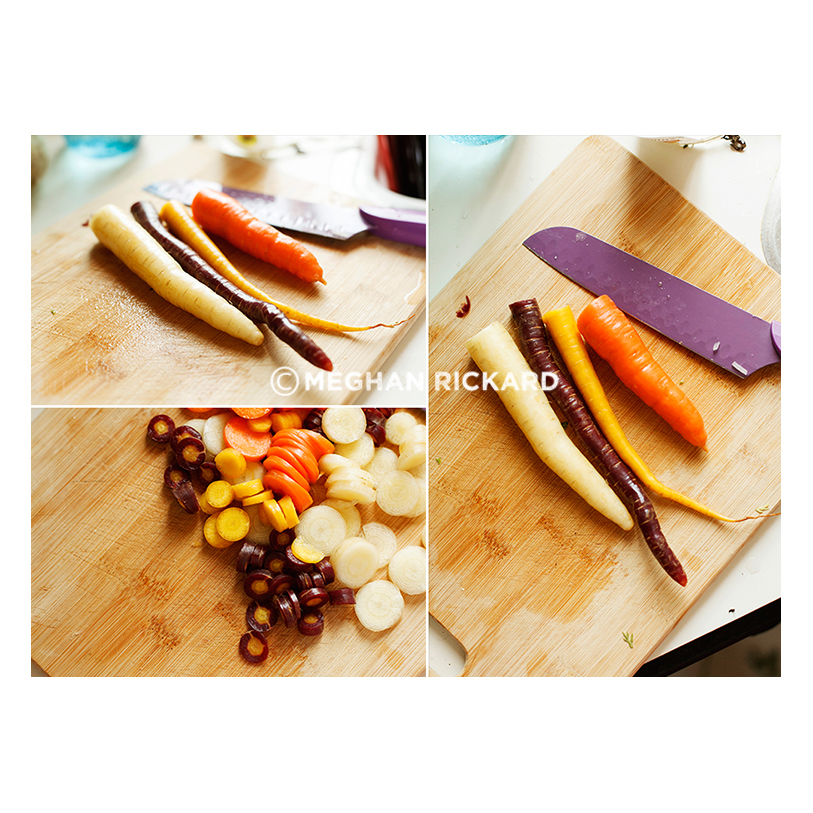 Thrown them in the pan!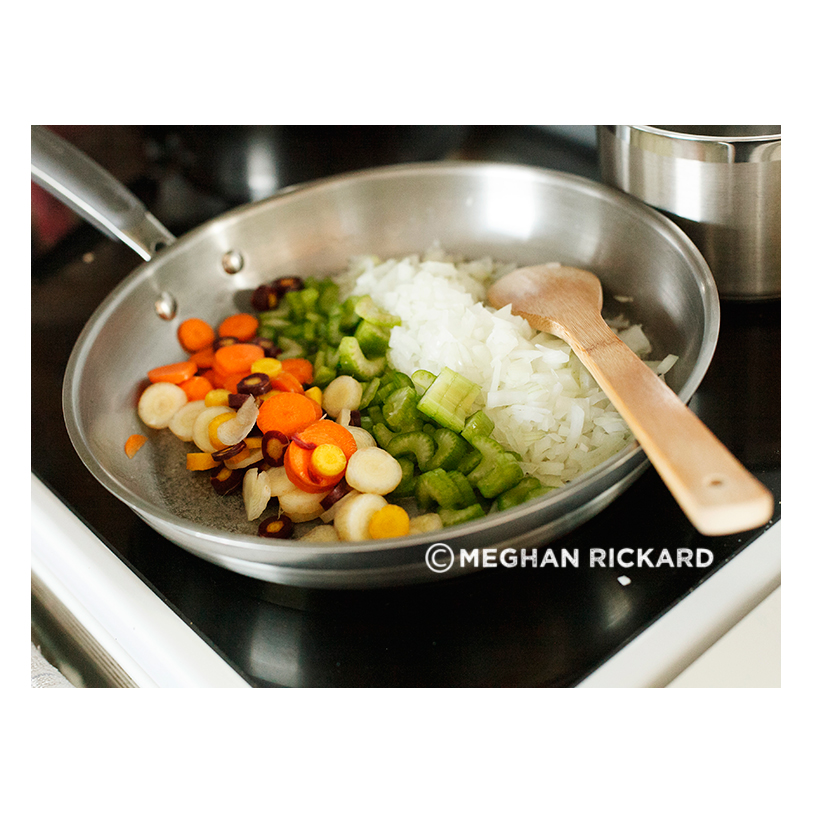 Add in your spices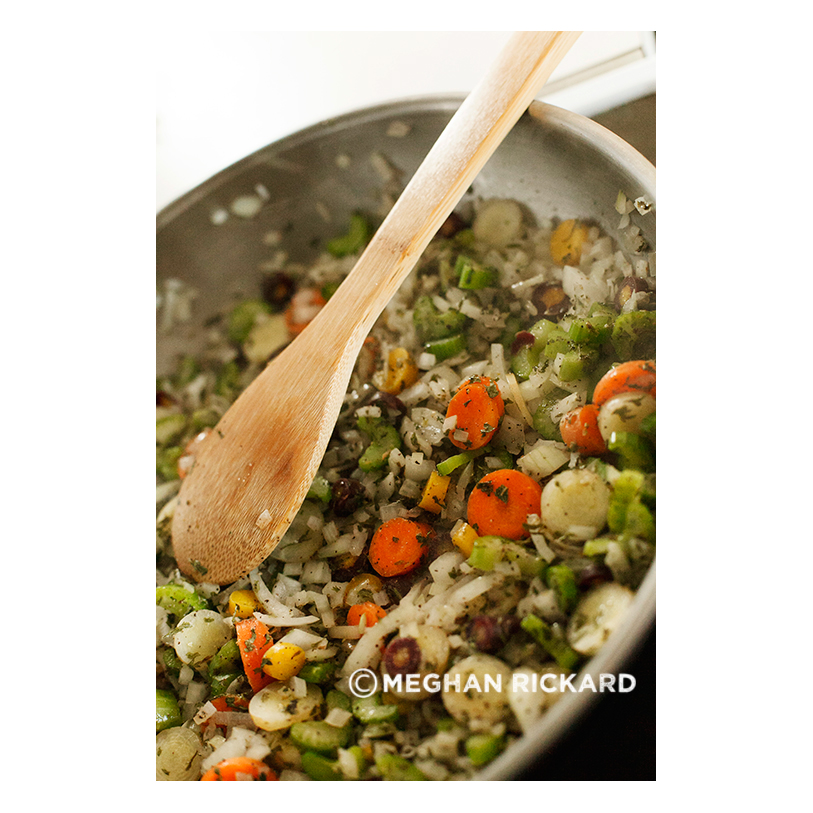 Get your potatoes chopped, got the pie crust in the pan!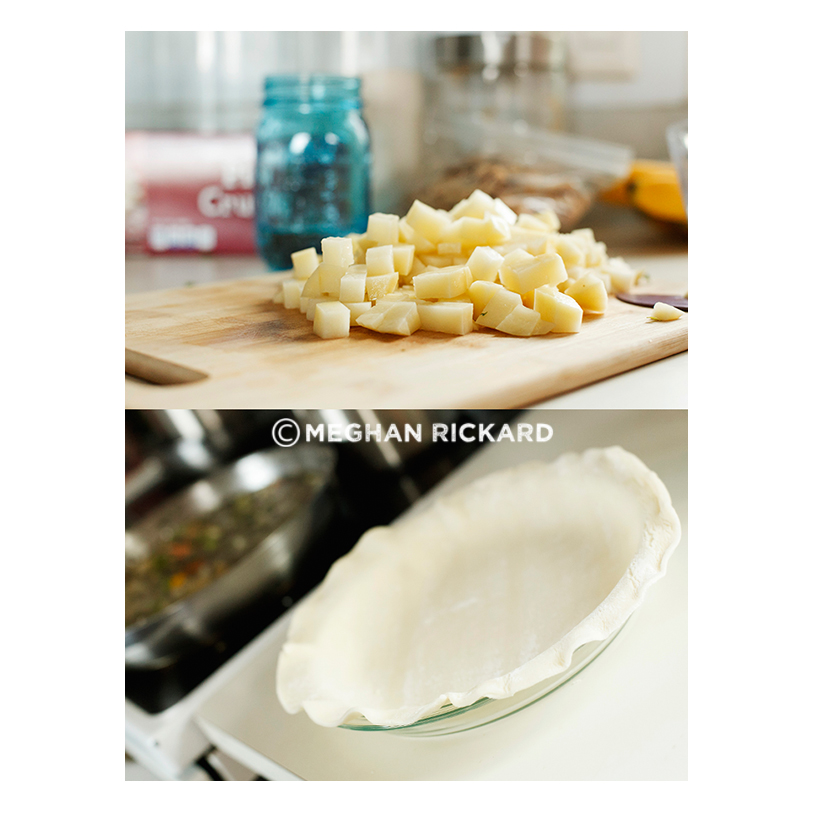 Now you can start to see how delicious this pot pie is going to be! It all goes together in the pan, stir it up for deliciousness ahead!!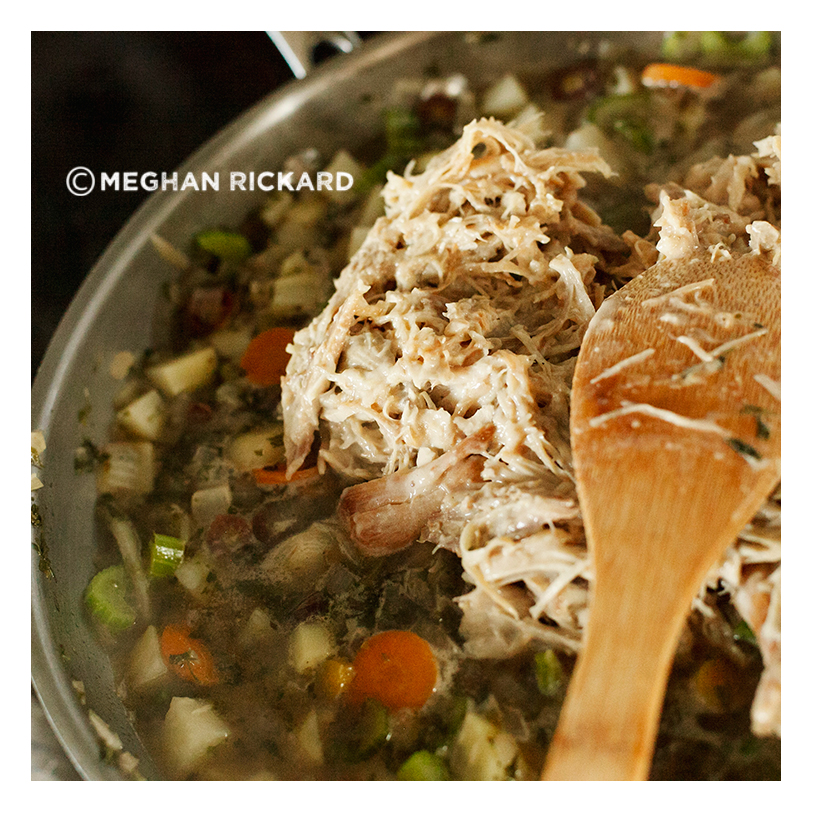 Now, pour it in the crust.  I was worried it wouldn't all fit in my pan, as I used a bit more turkey than the recipe called for.  But look at that, yummmmmmmm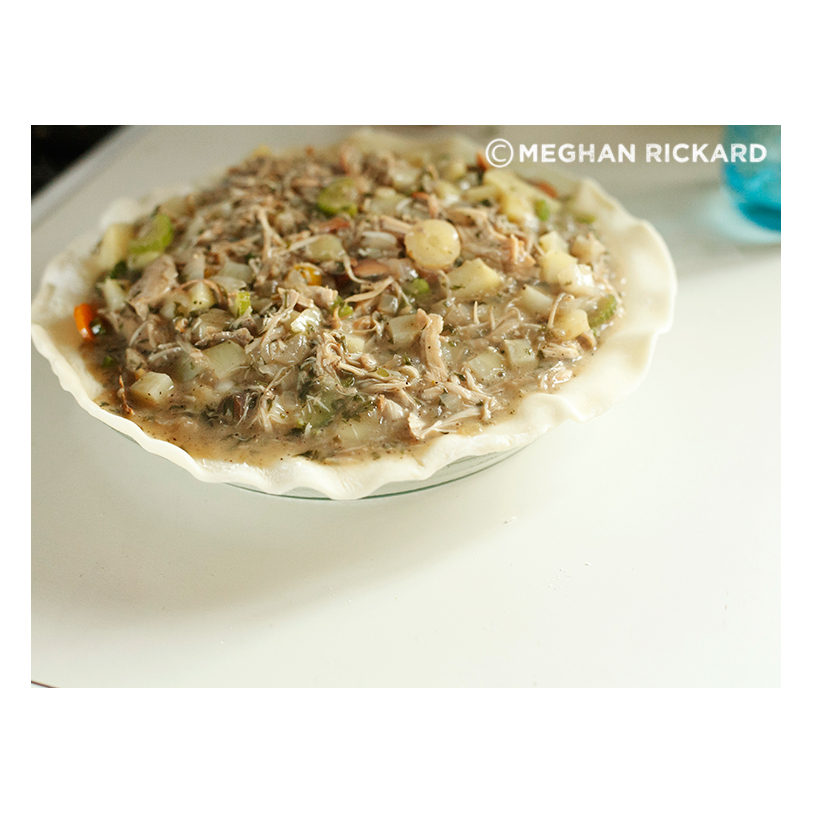 Look close, you can see the steam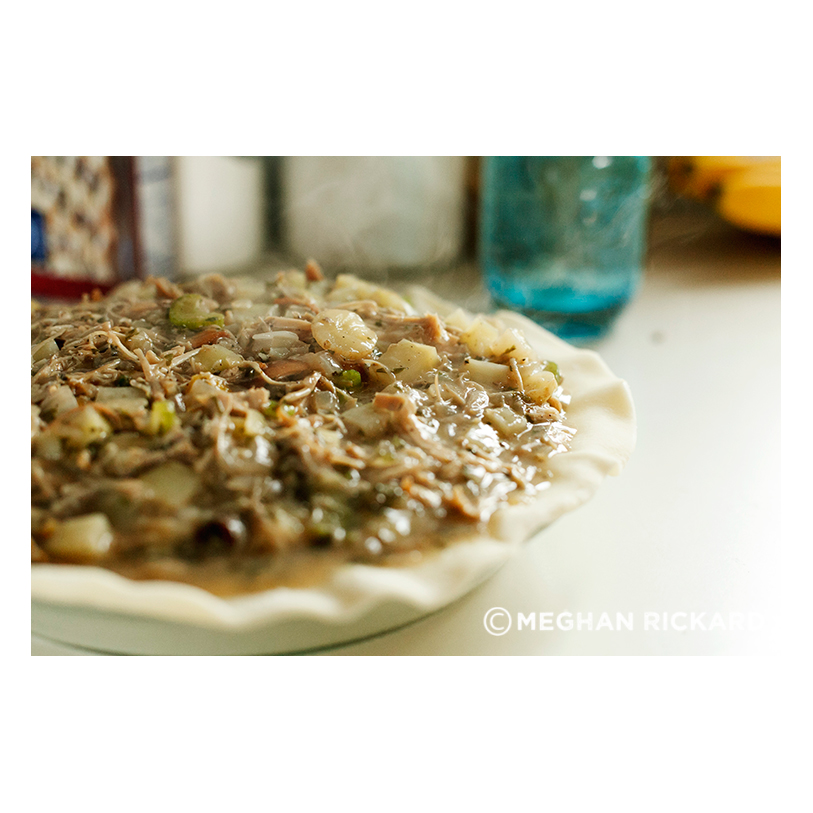 Now add the top crust.  Next time, I will roll it up on to the top, because when I cooked it, it drooped down.  Not bad, but I'll change it up next time!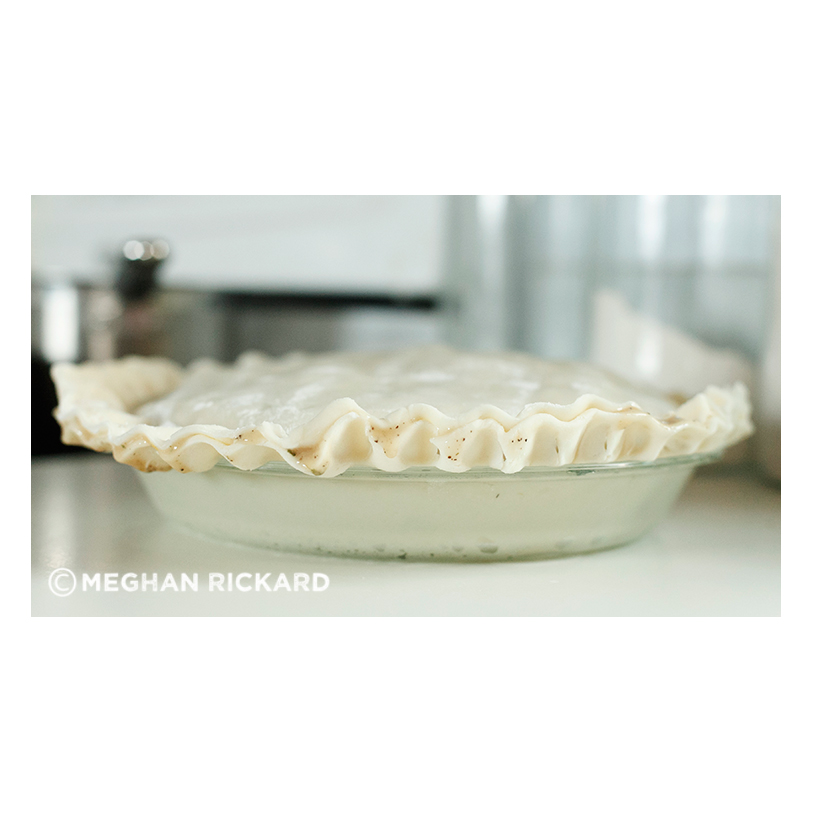 Finished turkey pot pie from the oven!  I marked an "M" in the crust for the slits, because why the hey not?!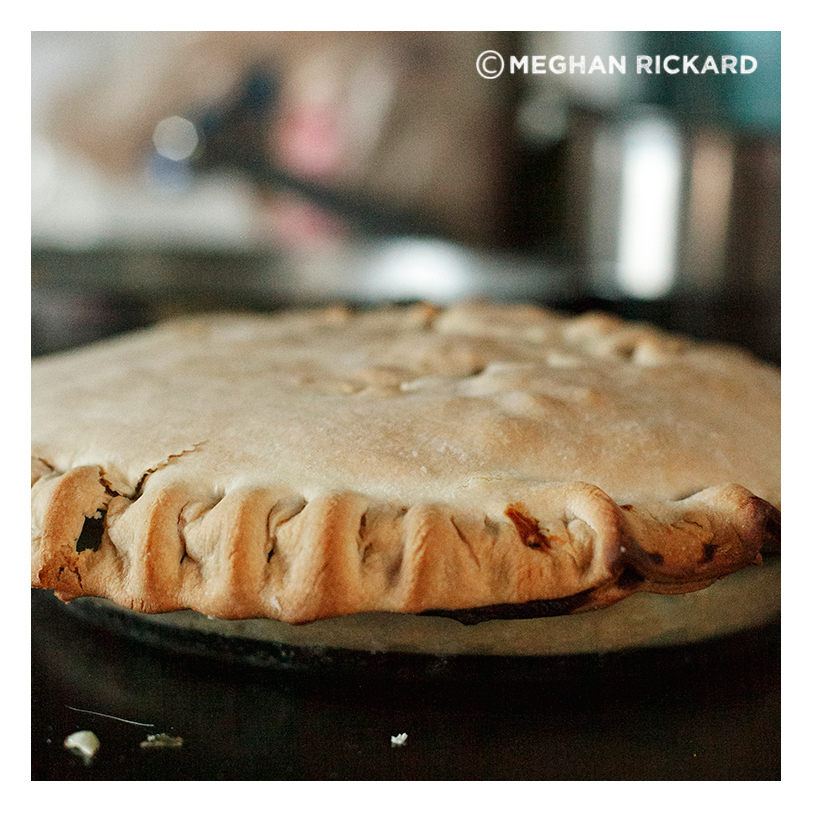 And the yummy, gooey insides!!  This was such a win, for everyone in the family!  I will definitely be saving this recipe for future pot pie recipes!