It's a #throwbackthursday episode on the blog!  This week, HALLOWEEN!  I've shared some of my favorites below, from Halloween 2006, my first year with my own trick-or-treaters, up until last year, when I had a Merida and Lone Ranger!
2006: I had a homemade pea in a pod.  We went trick-or-treating with my Sister, the Pirate, that year.

2007: I had a scarecrow.  Freaking adorable, and homemade again!
 We met up with Dorothy and the cowardly lion for some trick-or-treating

2008: We added another trick-or-treater to our family
 Madalynn filled out the pea in the pod costume again, and poor Derik, I made him a carrot, for peas and carrots……  Yeah, homemade again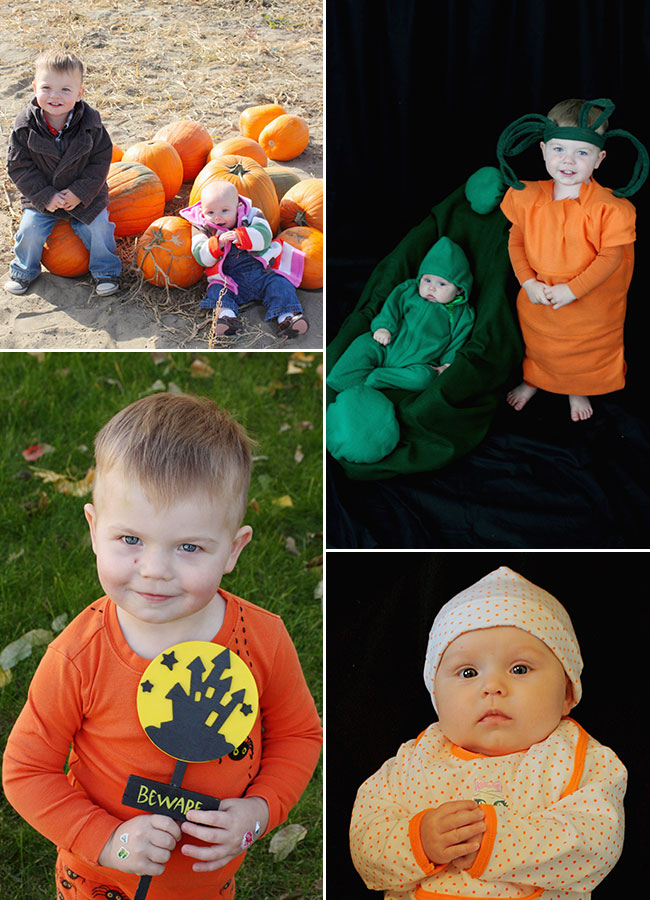 2009: My babies are growing up!!  This year we did a 'monsters' theme: Frankenstein and a ghost.  And once again, I still had enough energy for homemade costumes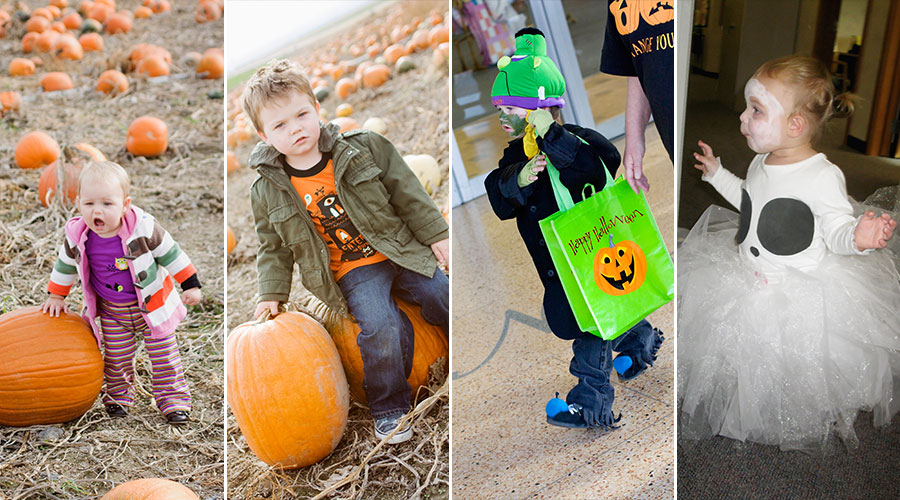 2010:  SO darling!  I had a knight in shining armor and a renaissance princess.  Notice I ran out of energy for the homemade costumes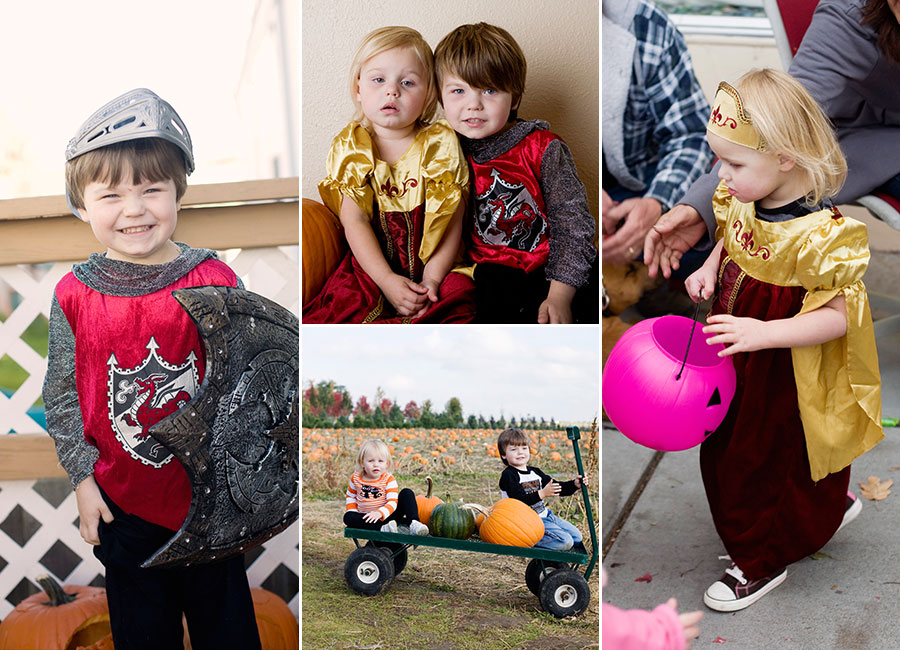 2011: This set is tied for my favorite set.  My two superheroes, Wonder Woman and Superman.  Freaking adorable, right??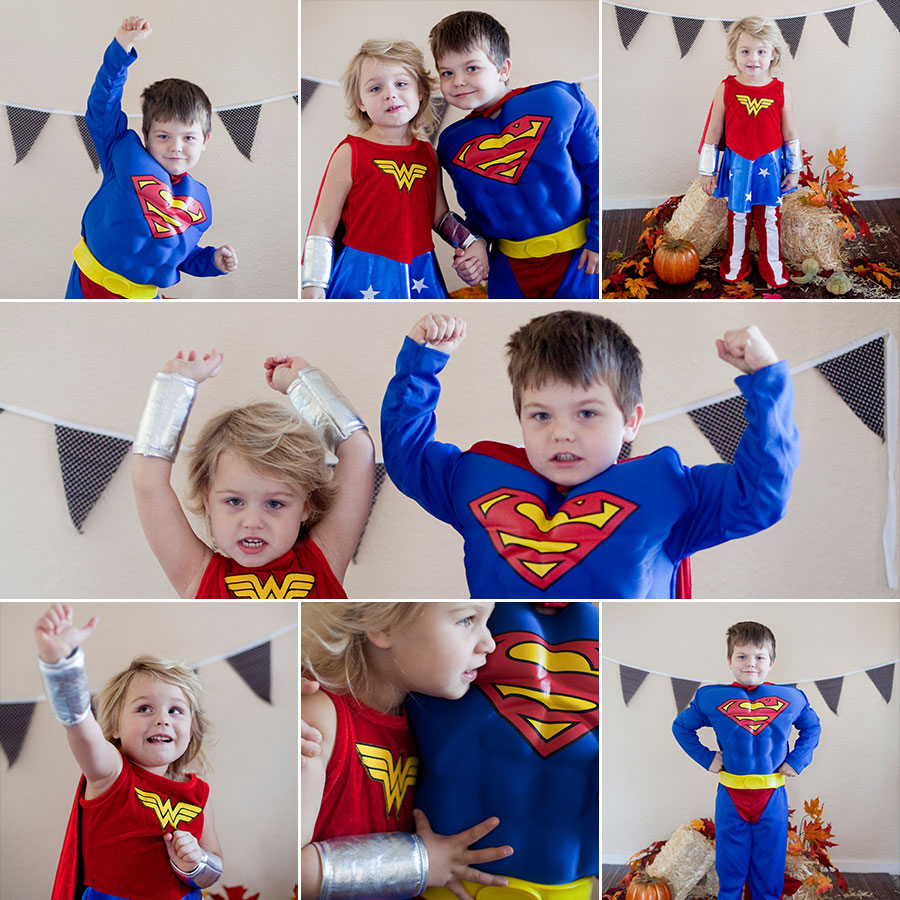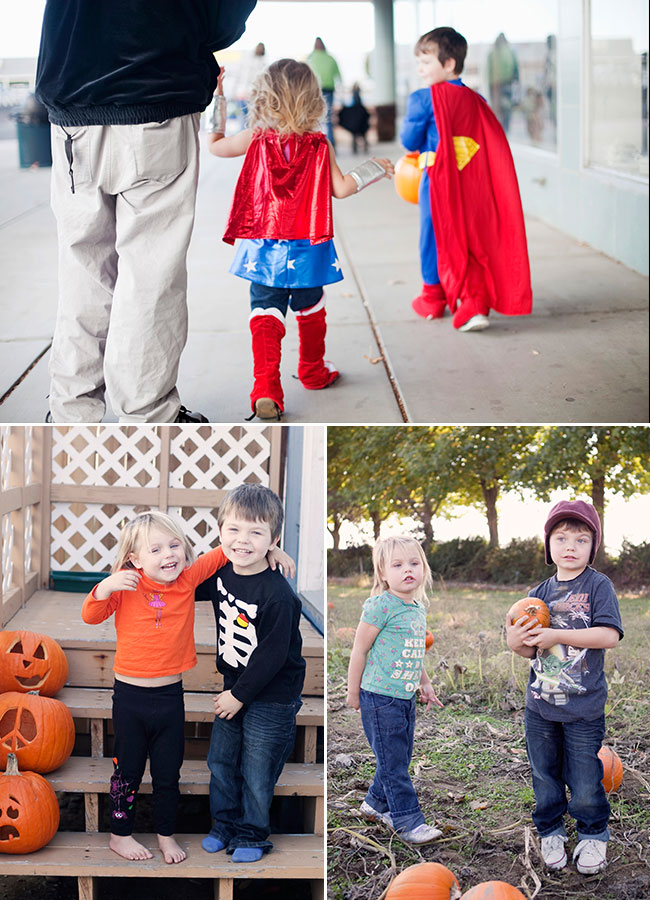 2012: I think the Harry Potter and Luna Lovegood costumes are my favorite set so far!  But, we are huge HP fans at my house.
2013: Last year I had Merida from Brave and The Lone Ranger.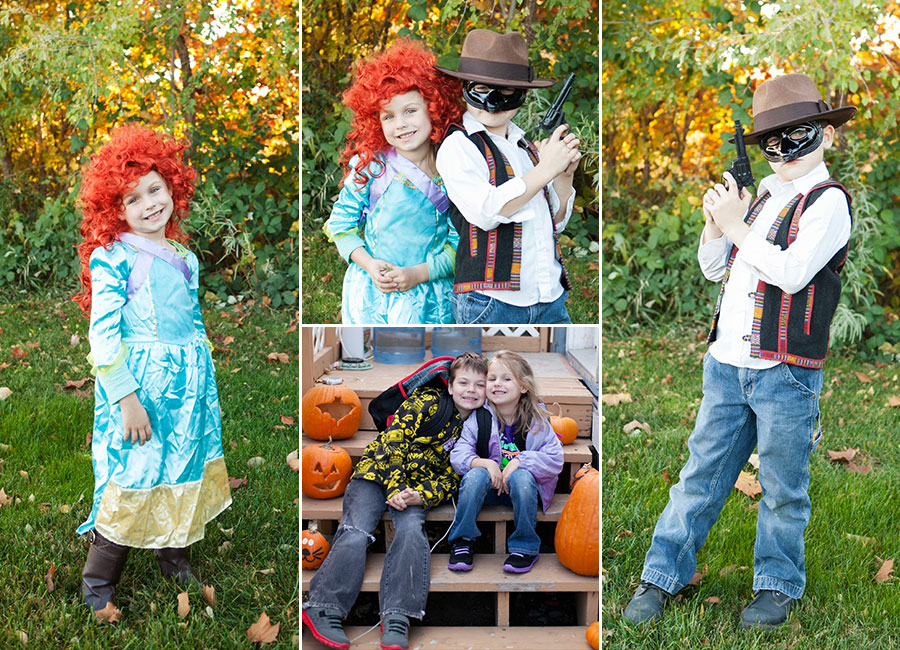 This year, we've added another trick-or-treater and I can't wait to add to this post!