West Richland, WA 1st Birthday Photographer :: Year Plan Graduate #2!
The S family is back, this time with year plan graduate #2!  I was lucky enough to photograph big Sis's first year and now again with little Bro we have completed his first year plan with an in-home session and cake smash!  We were all a bit discombobulated when I showed up, as we had our session dates on different days in our schedules 🙂  However, we made it work out.  We got some pictures in Dad's chair, rearranged a few toys, and had to quickly try to defrost the birthday cake, but we made it work 🙂
And I had to share this one because the faces were just cracking me up 🙂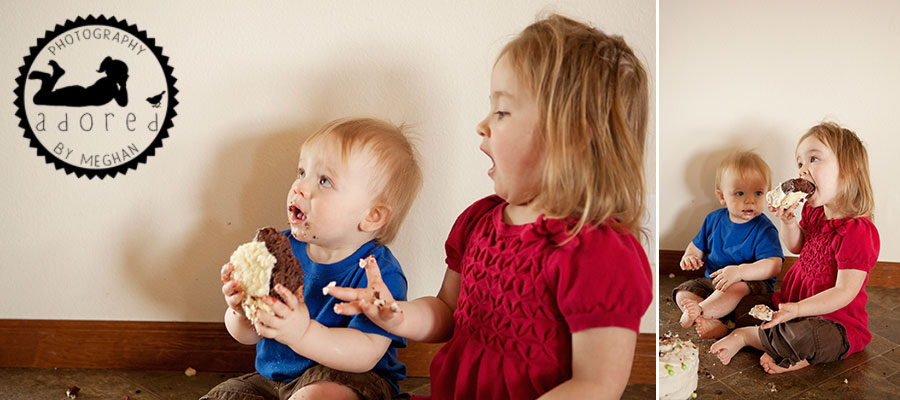 And since I was able to photograph them at home, in their element, I was also able to snap a few images of the photos they have up on the wall from previous sessions!!