One of the newest items on my session list is nursing sessions.  Having a nursling myself is probably what inspired me to add these sessions in addition to regular portrait sessions.  I want to capture the special bond between a Mother and her child.  Not to say a special bond can't be formed between a Mom who formula feeds, or EBF her baby, or even a Dad who helps with feeding (you just might be able to twist my arm if you'd like a nursing session, but replace the nursing with a bottle….. 😉 ).
For Emma and her Momma, we started by scheduling a date that worked for us all, and then Mom and I chatted about what outfits they should wear. I go for a classic, almost bohemian or hippy-ish look, trying to stay natural and focus more on the relationship than the clothing.  When Mom sent me a few options that would work (as I'm not sure if you know, but your wardrobe can be quite limited if you're a full time nursing Momma!), I fell in love with this dress.  The crocheted top, the flower print…. put in the lovely light of summer…. LOVE!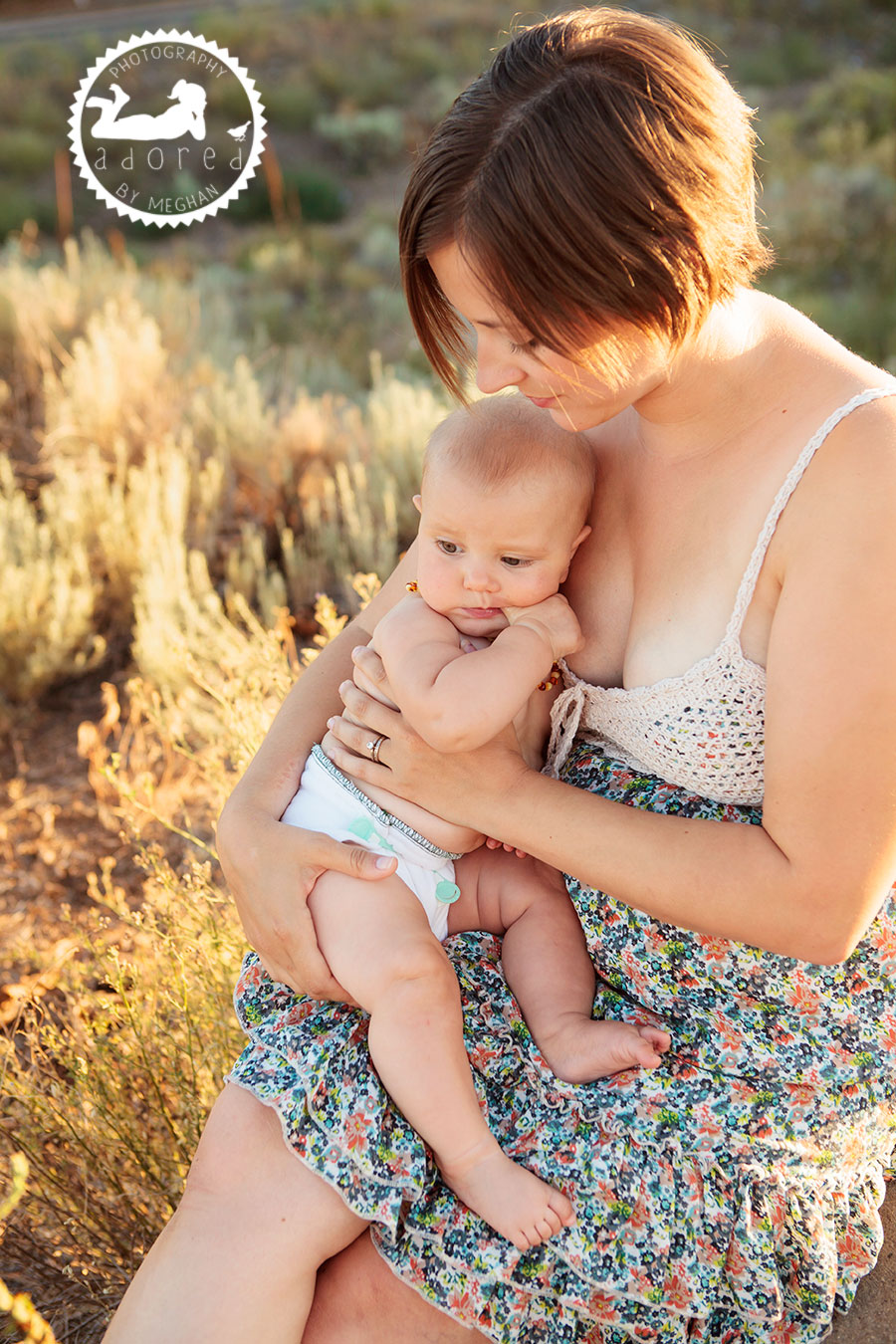 When I photograph nursing sessions, I also get a couple of photos of baby and Momma and baby NOT nursing.
Check out this beautiful girl here, at 5 months old!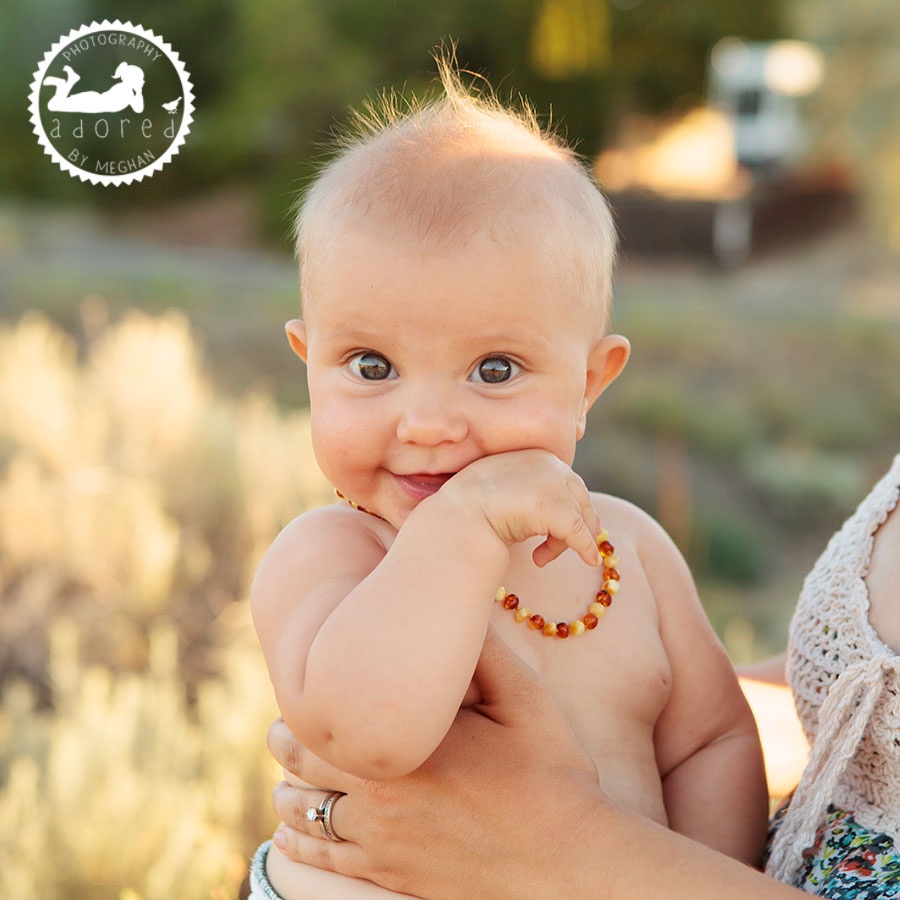 Nursing sessions are held outside during the warmer months, and now that we've moved in to Fall and the temperatures, even though strangely warm, are unpredictable, nursing sessions will be held in home only.  To remind us of the lovely Summer weather, here is a slideshow of some of my favorites from Emma and her Momma's nursing session