Richland, WA Baby Photographer :: Milestone session… sitting!
Sometimes, if you're signed up to receive emails from me, you'll be able to score a sweet deal on sessions and/or products!  Every so often, I run a BOGO deal, which is where this session comes in to play!  This family pre-booked this milestone session, and was able to have their session fee waived for their mini-newborn session.  Pretty sweet deal right?!
This sweet baby girl was so fabulous for her newborn session, I was thinking she'd be just as cooperative for her milestones session, and she was! 🙂  Mom and Dad told me they didn't really want to be in many photos, they wanted me to focus on photographing their adorable baby girl.  Well, no problamo!  However, you can't get out of photos that easily 😉  Their gallery was full of beautiful portraits: the whole family, Daddy and his Daughter, Mommy with her little girl, and of course the adorable baby by herself!
I love to mix lifestyle portraits with somewhere beautiful outside.  We started our session off down in Columbia Park.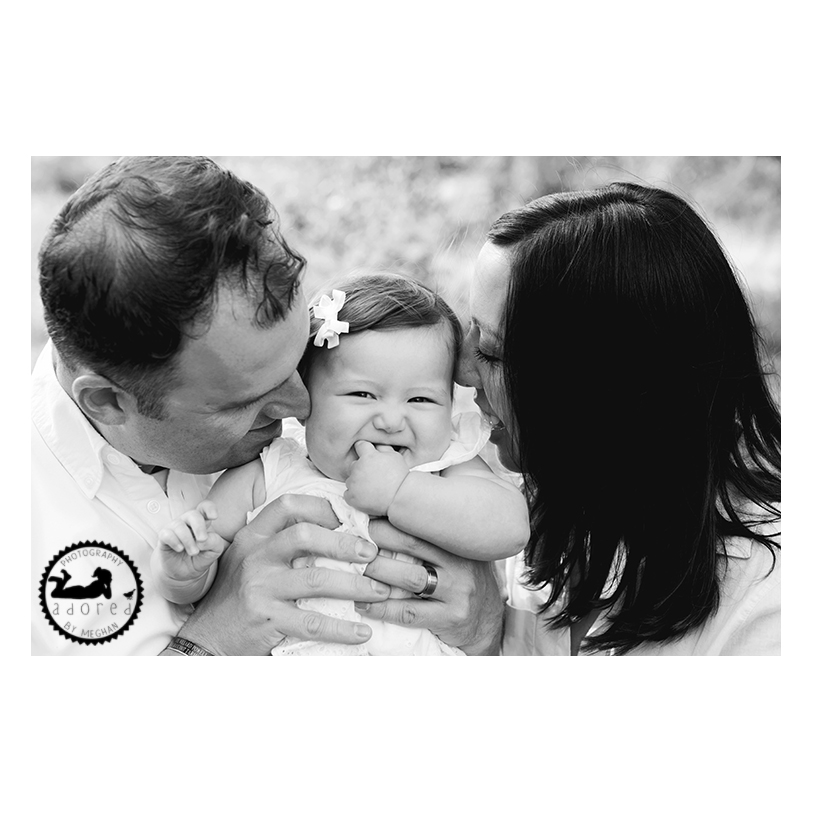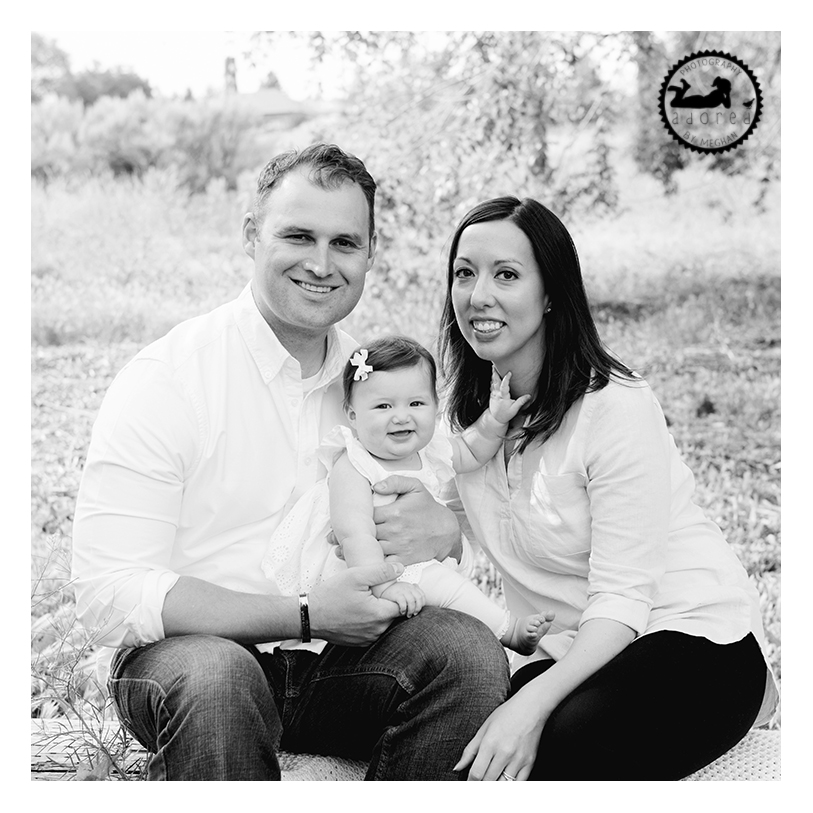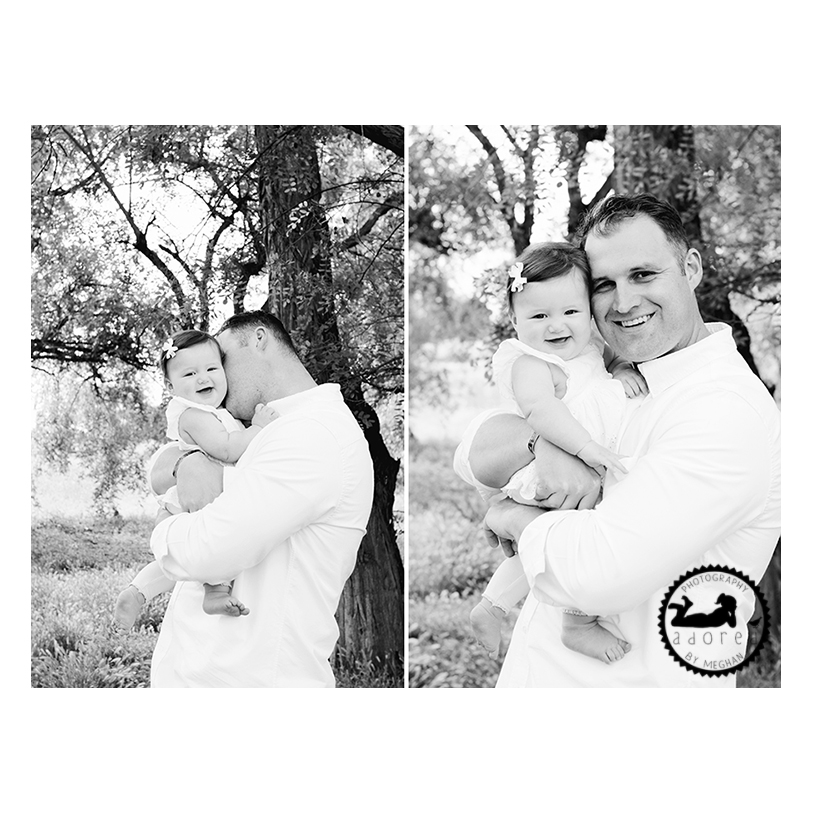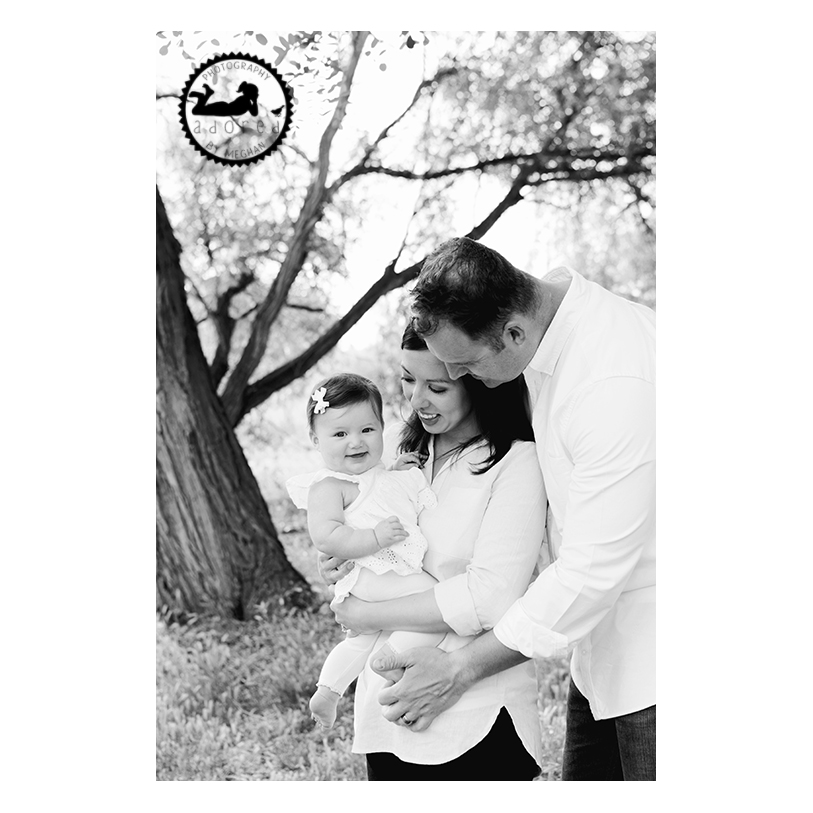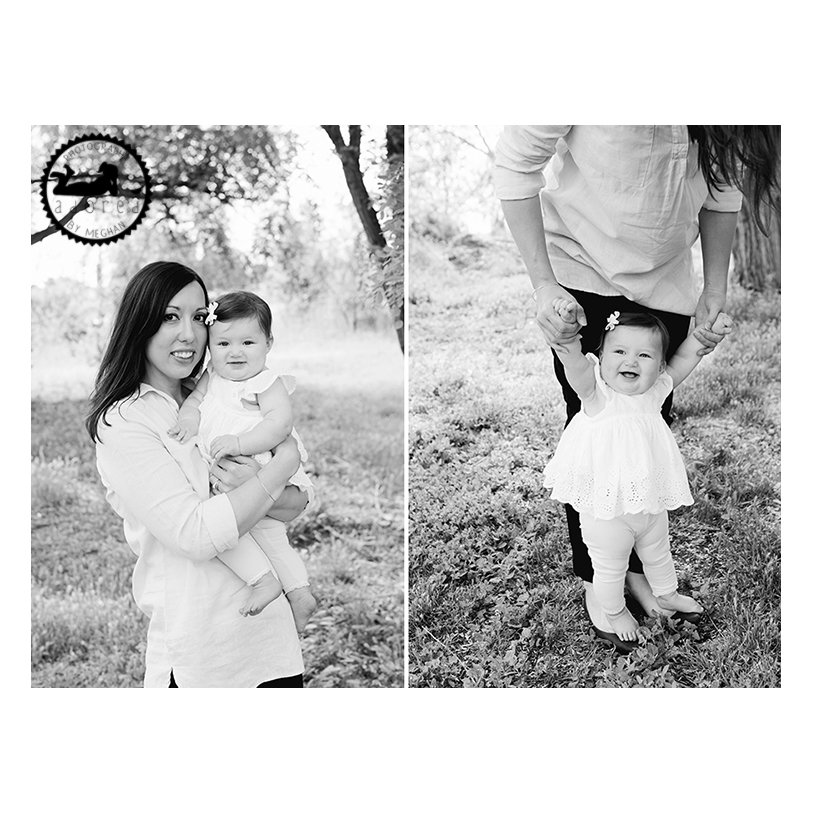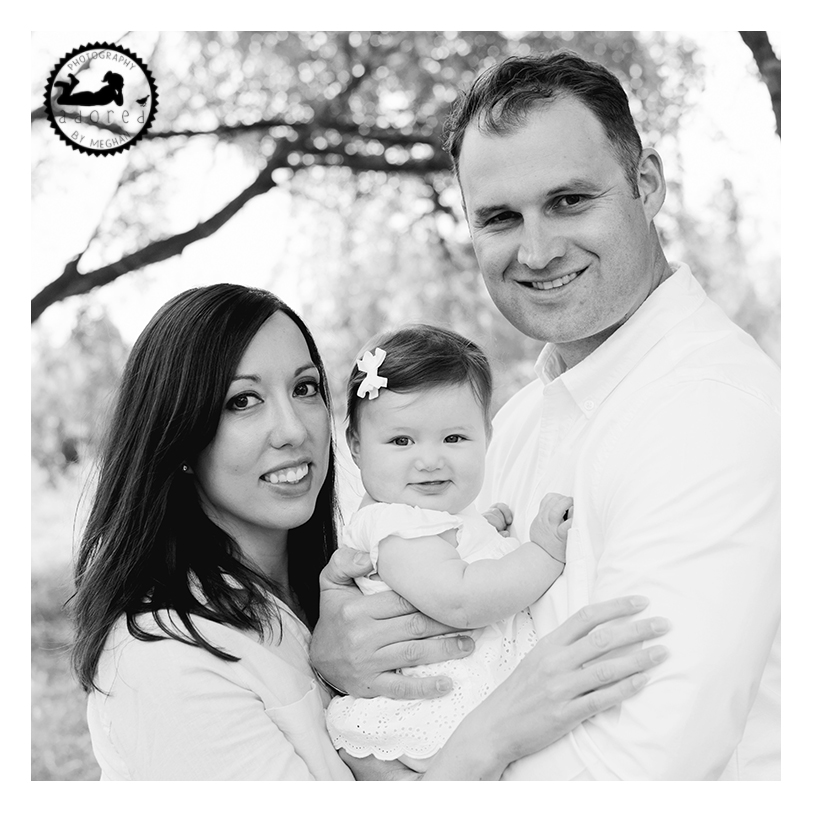 Of course, not all portraits are in Black and White…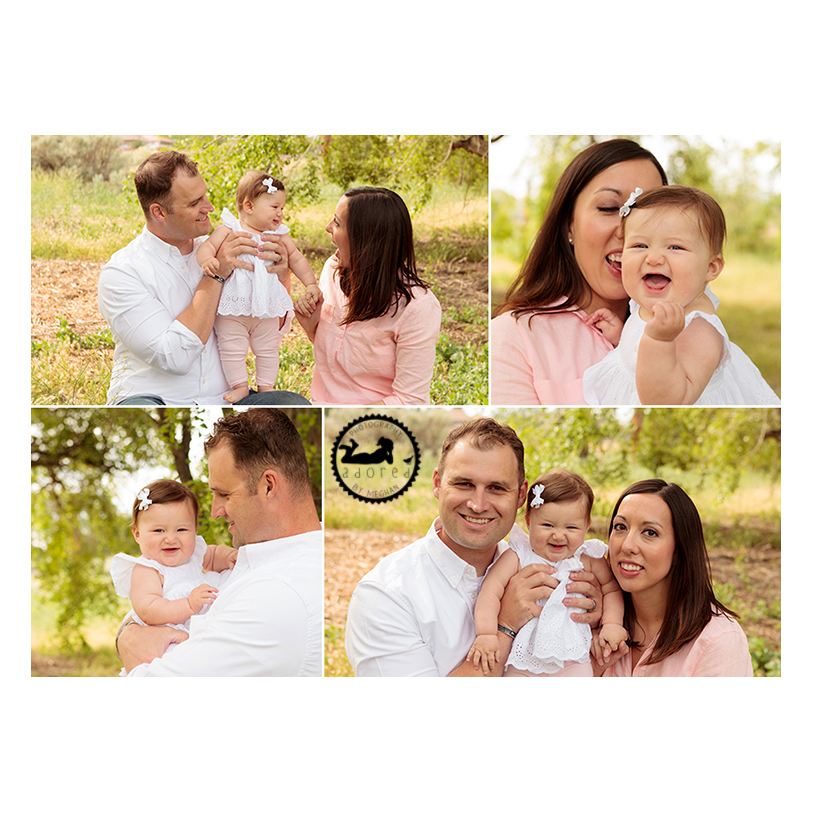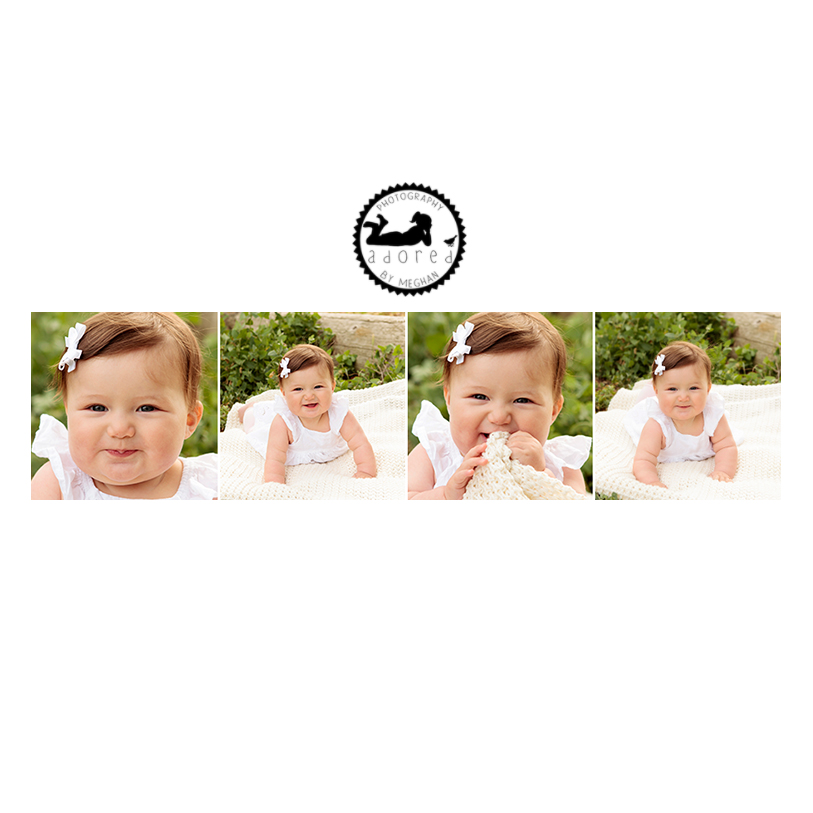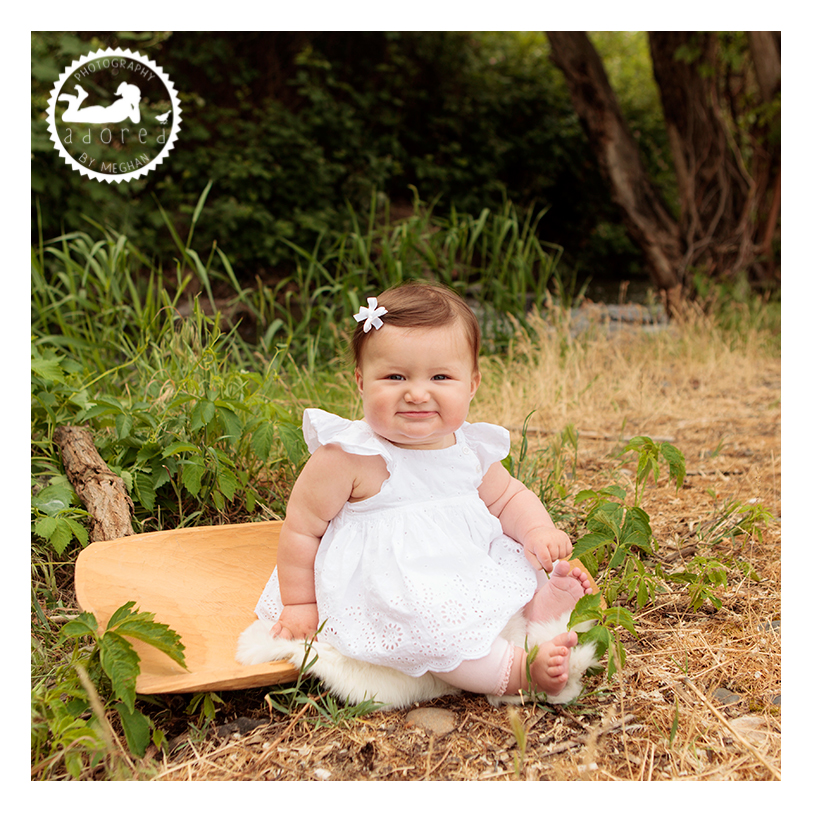 After we were done with photos down at the park, we headed back to their home for a somewhat re-creation from some of their newborn photos.  I love getting these progression photos!  Hopefully we can do it again at her first birthday (wink wink) 🙂

And new for clients, a wall display building tool!!  Here are a few examples for this family's walls:
If you would like to schedule a session or two with Adored by Meghan, use the contact form above to start the conversation,
and don't forget to sign up to receive emails from her as well!