Tips for your Fall family portrait session
1. Photographer's availability
Please get ahold of your photographer asap!  Fall is *the* time for family photos.  Your photographer should already have their calendar opened for Fall months, and possibly has a list of dates they're scheduling.  If you do not already have a photographer, this is when you ask your friends for recommendations.  This is also when you have to do a bit of research.  It's not too likely you'll fall in love with the first name that's sent your way.  Your future photographer should have a style you adore, an investment zone that fits in your budget, and hopefully some lovey dovey words from past clients!
Another reason Fall is a great time to schedule family photos is the weather.  Around the Tri-Cities, WA, October and November are fabulous months because we have moved beyond our 100 degree temperatures and we haven't reached the chilly Winter temperatures.  If you have plan months ahead to schedule your session, you cross your fingers and hope the weather is in your favor.  If you're getting in last minute, make sure your outfits line up with the weather.  You don't want to be standing in the chilly weather in shorts and a tank top!  As the weather gets a bit chillier, you can LAYER!  Fall clothing + Fall colors + LAYERING!  #winning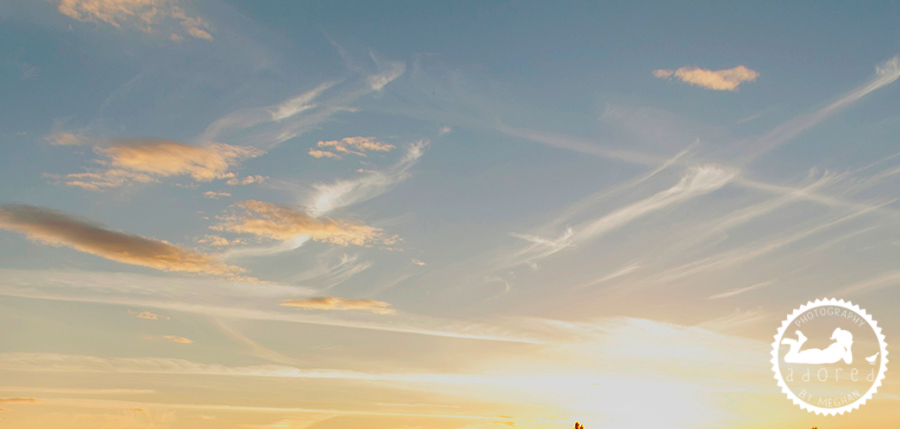 3. Your schedule
Scheduling for weeks and/or months in advance, it's sometimes hard to tell if you will actually be available that day.  Consider school events, work events, family events, etc (sporting events 😉 )when choosing a date.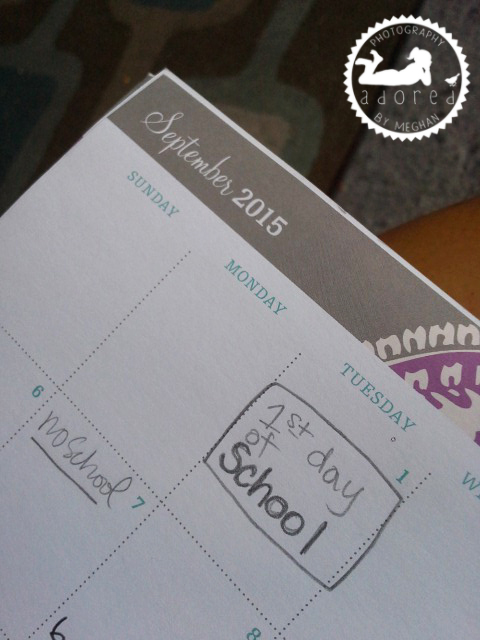 4. Outfits
Time to raid the closets!  Please try not to wait until the last minute to get your family's outfits put together.  It can seem like a daunting task, especially if you have a larger family, that's why it is best to give yourself plenty of time!  Do some more research in this department: Google (what to wear wednesday), look at some of your friends' photos as to what they're wearing, ASK YOUR PHOTOGRAPHER for help! 🙂  (Below is an image of my family taken by Jessica Vaughn Photography.  We had everything already except the baby's romper and my Daughter got a new white t-shirt, with no stains! 🙂 )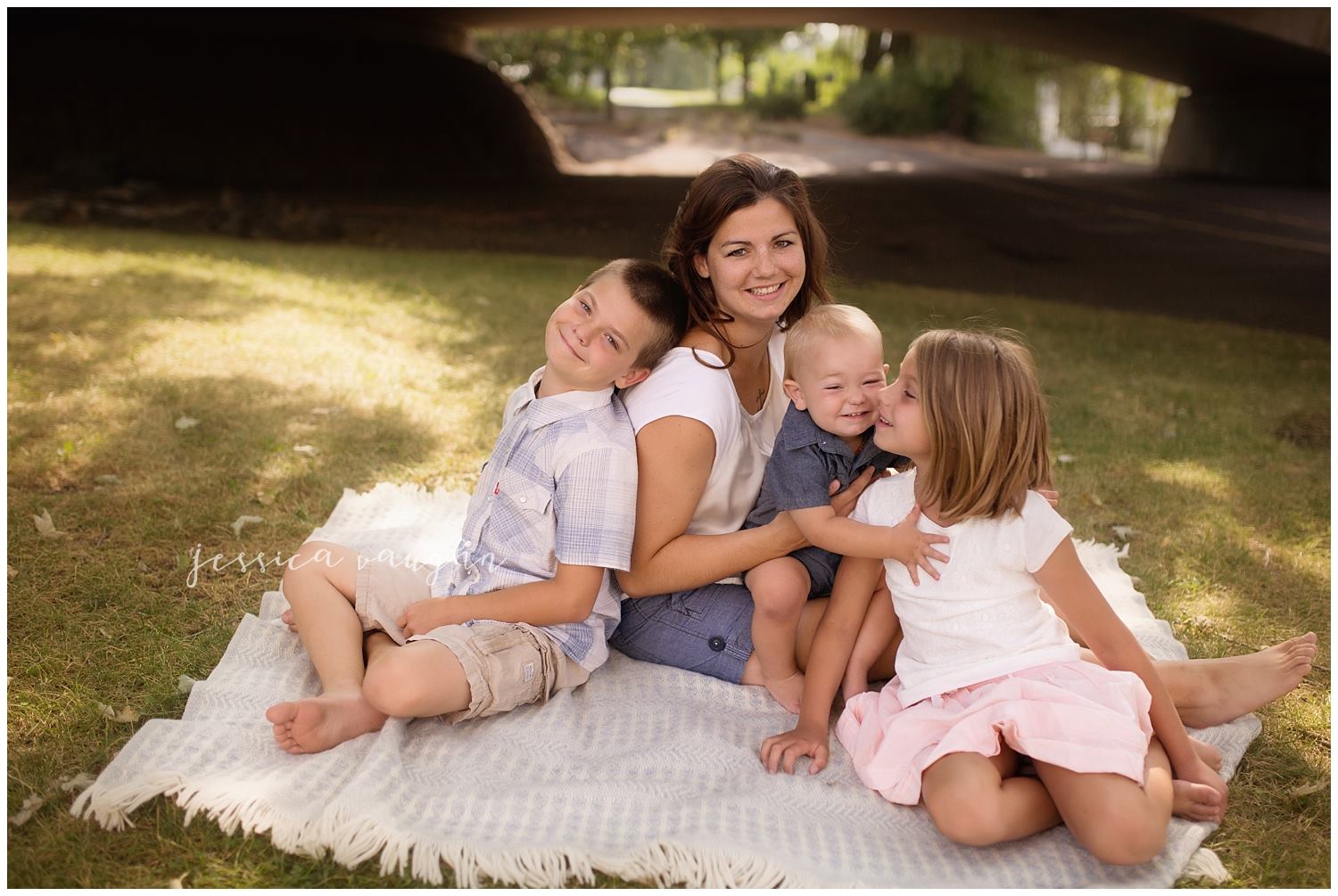 5. Night before
Prep.  Lay out your outfits.  Last minute touches or tweaks?  Prep.  Your family.  Kids, husband, family pets…. 🙂  It's going to be fun!  It's going to be quick!  Maybe add in a bit of bribery if things don't seem to be sitting well….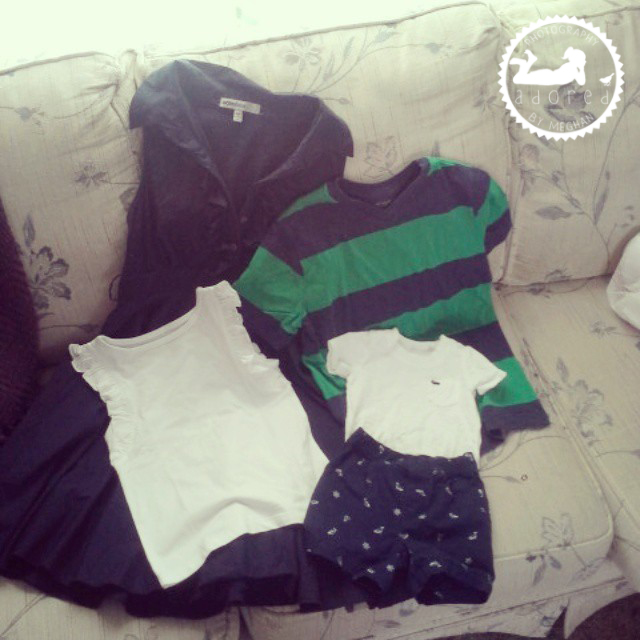 6. Day of
Get excited!!  You're about to capture some timeless portraits of your family.
Get dressed last minute, especially if you've got rambunctious kids or babies. Even take the babies outfits to the session and dress them there, if you'll have time.
Be sure to take your photographer's number.  If you get stuck in traffic, or can't find them at the location you're suppose to be meeting, be sure to have their number handy.
Have fun at your session!  Laugh, smile, be silly, listen to your photographer, ask for specific poses if you've got them.
Ta-Da, you're done!  Treat yourself to a tall coffee, or something stronger if you're inclined to do so 🙂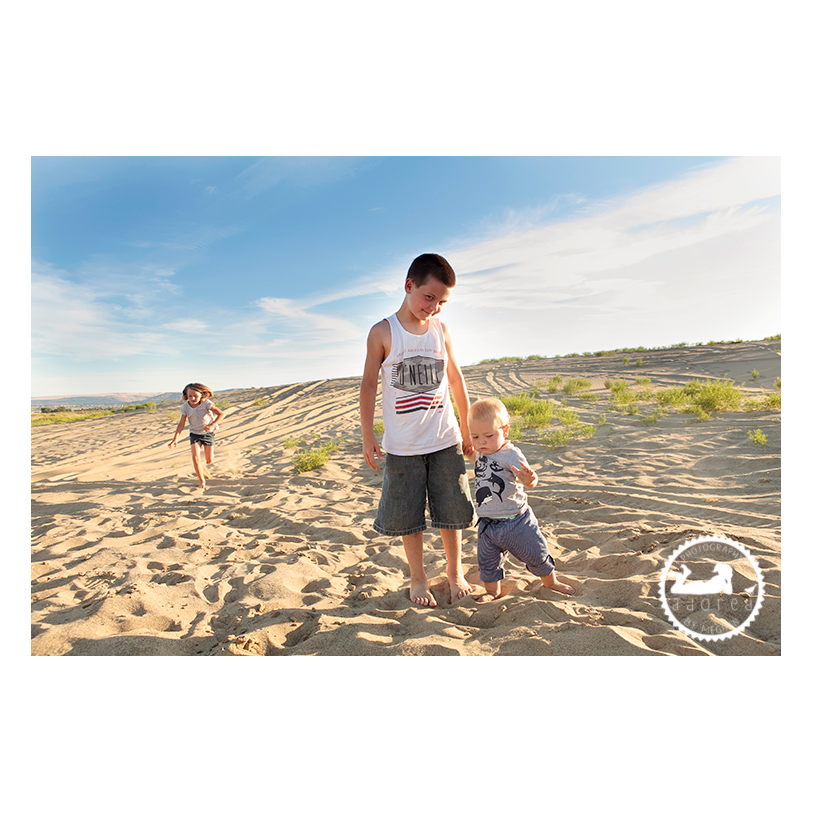 Now get started!  What step are you on?  Step 1?  Step 4??